Top Stories
Officials inspect Badrinath master plan works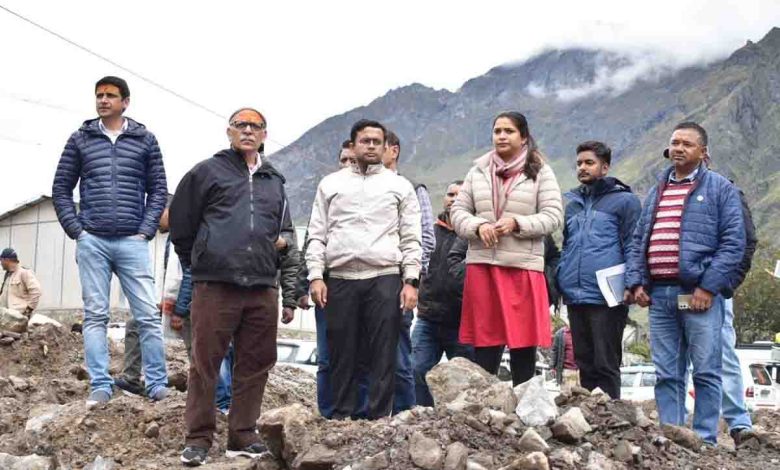 Wednesday, 21 September 2022 | PNS | JOSHIMATH
Swift pace of execution likely to ensure completion of works by next year- Khulbe
Officer on special duty (OSD) in the Tourism department, Bhaskar Khulbe, and deputy secretary at the Prime Minister office Mangesh Ghildiyal inspected the various reconstruction works being undertaken as part of the Badrinath master plan in the temple township on Tuesday. Checking various aspects of the PM's dream project, the officials conducted site inspections of the BRO bypass road, one-way loop road, Shesh Netra and Badrish lakes, arrival plaza, international bus station, and hospital expansion works apart from paying their obeisance to lord Badrinath in the temple.
Expressing satisfaction at the progress of the reconstruction works, Khulbe appreciated the local administration for this. The manner in which this challenging task is being taken forward in difficult conditions is a cause for appreciation. Considering the pace of work it is likely that all works will be completed by next year and the pilgrims arriving here will be getting better facilities, he added.
Chamoli district magistrate Himanshu Khurana informed Khulbe and Ghildiyal in detail about the progress of works being undertaken in Badrinath. Work on the next stage will also be started soon, he said. Public Works Department superintending engineer Rajesh Sharma, PIU executive engineer Vipul Saini and officials of construction and executing agencies were also present during the visit of the two senior officials.