State
24 lakh take holy dip on Ganga Dussehra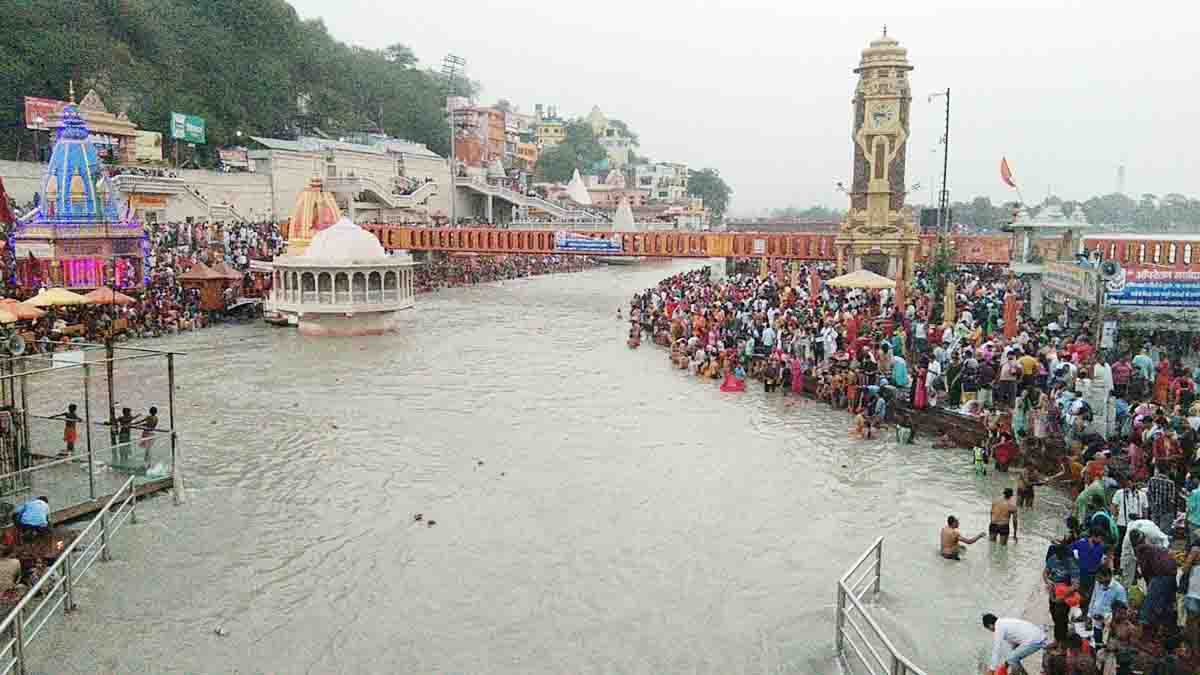 Friday, 10 June 2022 | PNS | Haridwar
More than 24 lakh people took dips in the Ganga river on the occasion of Ganga Dussehra in Haridwar on Thursday. According to the police, 24,90,000 people had taken the holy dip at Har Ki Paidi and other ghats here on the occasion till 4 PM on Thursday. The figure may rise by the end of the day. While people gathered at various Ghats to bathe in the Ganga, the maximum crowd was at Har Ki Paidi. Devotees started arriving here past Wednesday midnight.
Ganga Dussehra is dedicated to goddess Ganga as this is the day when it is believed that the Ganga descended from heaven to earth in order to ensure salvation to the ancestors of Bhagirath.
Before the occasion, the Haridwar senior superintendent of police Yogendra Singh Rawat and Haridwar district magistrate Vinay Shankar Pandey had briefed police personnel to behave politely with every devotee. The police had also been ordered to remain alert to thwart any potential mischief on the occasion.
This was the second major holy bath in the Ganga recently. Earlier, on May 30, about 50 lakh people had arrived in Haridwar to bathe in the Ganga on the occasion of Somwati Amavasya. The next big occasion is to be held on June 11 when Nirjala Ekadashi is observed.