Uncategorized
Kevin Missal – Carving his own niche and style in the writing world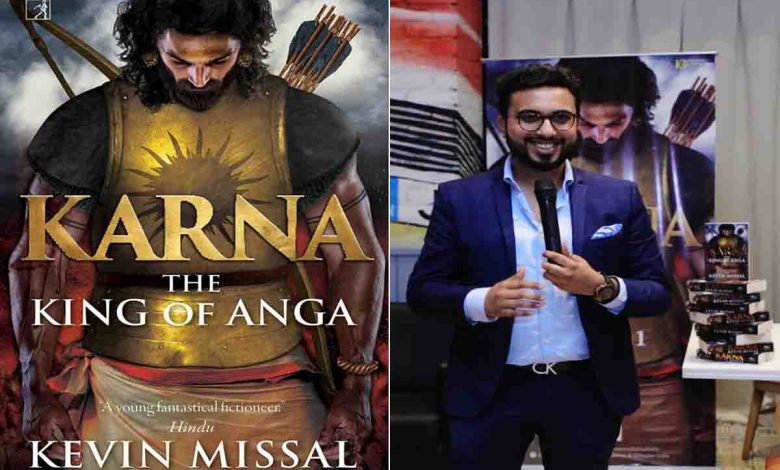 Friday, 24 September 2021 | PNS
The best aspect of being a writer is that you can tell your story in the most creative format and play around with the characters in a way that resonates with readers the most. Channeling all his creative knack and acknowledging his impeccable writing skills, author Kevin Missal once again presenting a Mythological thriller and  aims to portray the story of friendship, Love , betrayal and power through this magnum opus which will keep people at the edge of their seats. 
This  book  , Karna The King Of Anga Iron Age of India… around 900 B.C.E.Born in the arms of the Ganga, Vasu (Karna)grew up in the raging province of Anga. His life shaped by a fate that failed to be just—neglected by his own, stripped of his birthright—he was raised to be lost in an abyss of desires and disappointment.
Cursed by his guru, hurt by the only woman he loved, ostracised from society for being the son of a suta. With his only armour—hope—he ventured on an unforgettable journey. This is Vasu's tale of survival, of endurance, of abiding courage in the face of all adversities. And eventually, of blossoming into the greatest warrior of all time… KARNA.
In an ultimate battle against his archenemy—the insidious, dishonourable and all-powerful, Jarasandha, for a title he knew he deserved.
Kevin Missal is a 25 year old author and entrepreneur who has had runaway successes with his Kalki series. He has sold over 200,000 copies, translated in more than 5 languages and sold two film rights. His books have been published by Harper Collins India, Simon and Schuster India and Penguin India. Carving his own niche and style in the writing world, kevin has manifested a hold on his readership. He weaves words in a way that is utmost relatable and has a character development that vouches for engaging and attractive chapters.He is a TedX speaker, nominated for Youth Achiever 30 under 30 of Hindustan Times. He is also an entrepreneur, his company "HubHawks" is a creative marketing agency working with top brands.Kevin has recreated an epic hero through his story.  The book is available in all the leading book stores & e-commerce portals such as amazon and flipkart.