Uncategorized
From 5 Readers To A Bestselling Novel, Manita V Shares Insights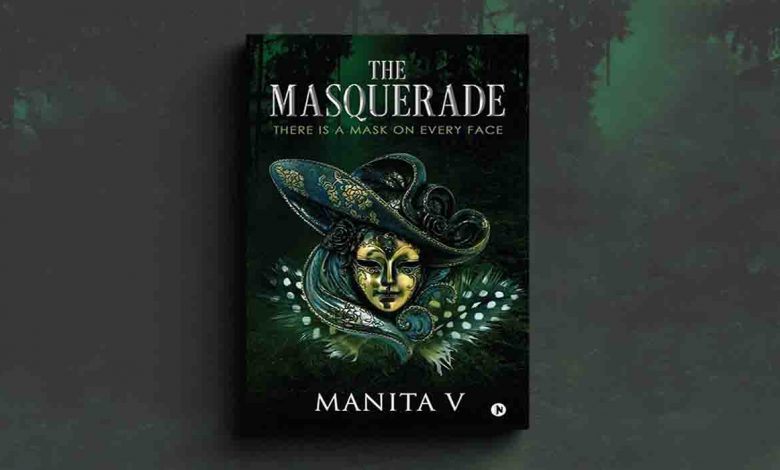 Friday, 24 September 2021 | PNS
'The most important factor that keeps a writer motivated, apart from passion, is the love received from readers and their never-ending support.'This is how Manita V expresses gratitude towards her readers when asked what keeps her going despite the obstacles she faces in her writing journey.
A practicing doctor, author, orator, and a hands-on mother to her two beautiful daughters, Manita V wears several hats. Her bestseller novel, 'The Masquerade,' released recently. With another book about to be released soon, she has her plates full. She gratefully credits it all to the people who believed in her.
Manita V has been the pen name for Dr Mamta Batra for literary purposes. A prolific reader since childhood, her love for books was instrumental in shaping the writer in her. She loved telling stories since childhood and started writing actively in her teenage. She says, 'Fiction is truth retold in a passionate, profound, and poignant manner which makes an impact while drawing a person towards the cosy comforts of a beautiful escape zone.'
Manita V was brought up in Jaipur with her parents in government service inclined towards a good education. She completed her schooling at St. Angela Sophia, Jaipur and MBBS from the prestigious SMS Medical College,Jaipur, Rajasthan . Later, she moved to Hyderabad after marriage and finished post graduation in Dermatology.
In 2009, she shifted to New Delhi and became a Senior Consultant at a prominent Skin Clinic. She has consulted several national athletes, cricketers, beauty pageant participants and some eminent personalities. Apart from devoting time to writing novels and medical practice, she often speaks to adolescents and raises awareness about health and social issues. She has won several awards for Creative Writing.
She regularly writes blogs to post her thoughts and her projects. She also shares moments of joy and sorrow with her followers as she considers them her friends. But her ardent fan following today wasn't since forever.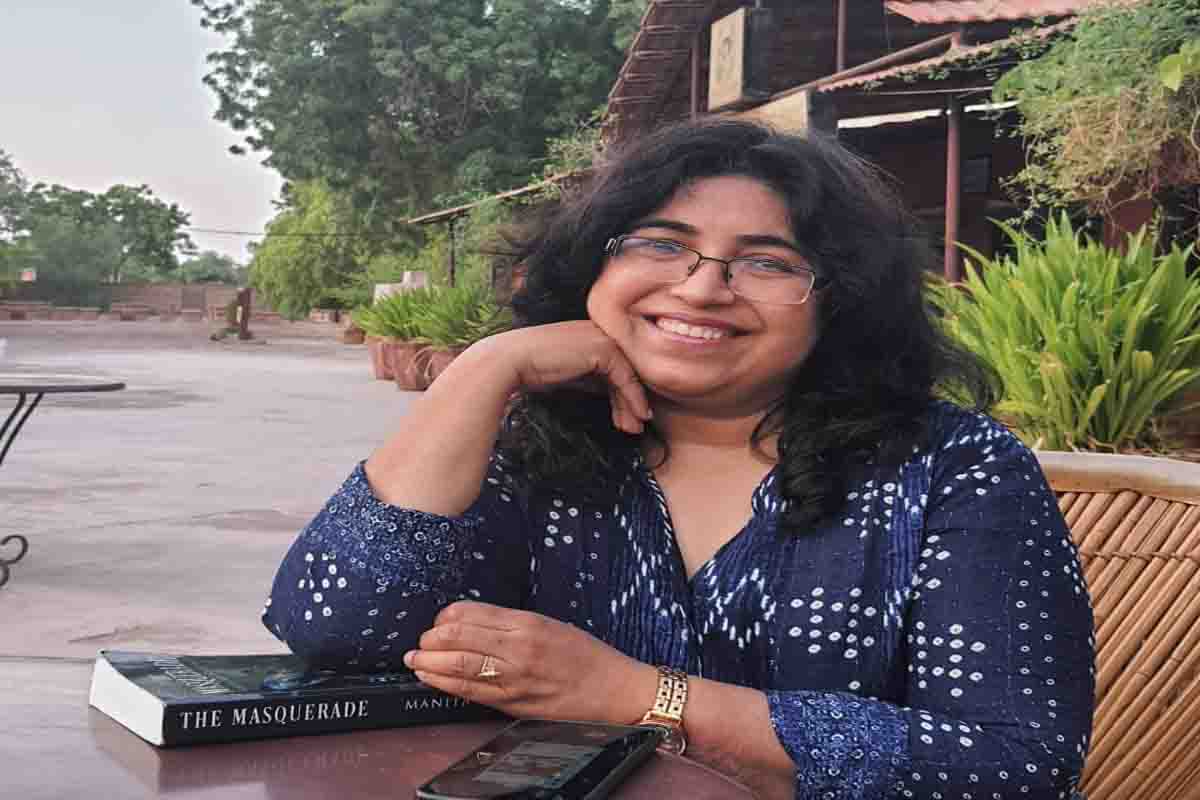 Manita started her writing journey on online platforms to gain initial feedback. She barely had 5 readers back in 2010, but it didn't discourage her. She continued to post her novels, short stories and poetry online and appreciated everyone who read her works and reached out to her. Her writing built a connection with the audience. Soon, more readers were attracted to her books.
In July 2020, Manita V published her debut paperback novel 'The Masquerade.' Once again, her readers turned out to be her best strength and support. They encouraged her, read and promoted the book, and stood by their favourite author like family. Her readership has been growing steadily.
Manita V ensures, she reciprocates the love she receives from readers through her efforts in writing. Her followers adore the fine details she writes in her stories, making every scene come alive as if they are living the story. The hard work and time she devotes to creating the set-up shows in her books. The layering of the characters and the witty dialogues is her unique skill.
The flip side to her popularity was plagiarism. Many of her works were heavily plagiarized several times. In 2017, she discontinued writing online and removed all posted material from websites. It was a distressing phase for her but her readers didn't leave her side. She recalls how she received hundreds of emails and messages from people asking her to come back. Soon, she shifted to her personal webpage. Her audience followed her there.
Her fans are now eagerly waiting for her next novel, Spark and Spice, to be released in October 2021.Spark and Spice has an extraordinary bond with Manita V and her readers. Its first draft had 1 million+ reads when it was first published online.
Her tip for budding writers is -'Stay true to your art and write what makes you happy. Keep working hard with all your heart. Right people and success will eventually follow you.'
Manita V regularly writes on her website www.manitav.net to connect with her ardent readers. She loves to interact with her followers on social media – Twitter (@DrManita) and Instagram (@manita_vb)
She values how her fans and followers stood by her through thick and thin. She cherishes the bond and fondly adds that they have been her real treasure after years of association.