Breaking News
HC upholds termination of ad hoc employees from Vidhan Sabha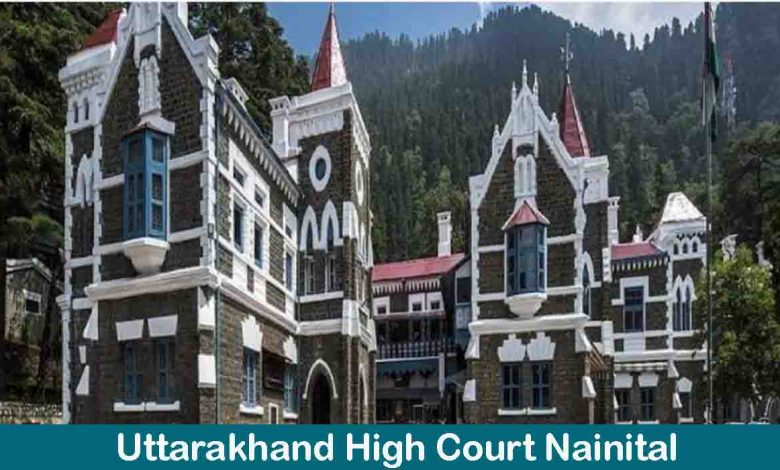 Friday, 25 November 2022 | PNS | NAINITAL
The Uttarakhand High Court has upheld the Vidhan Sabha secretariat order termination of the services of its ad hoc employees. The High Court double bench of Chief Justice Vipin Sanghi and Justice RC Khulbe upheld the termination of the ad hoc employees and quashed the earlier order of the court's single bench which had ordered a stay on the termination orders. The verdict on Thursday was delivered while hearing on special appeals filed by the Vidhan Sabha secretariat against the earlier order of the single bench. The double bench stated that a stay cannot be ordered on the termination order.
The Vidhan Sabha secretariat informed the court that the appointments of the said employees were made on an ad hoc basis and that according to the conditions, their services could be terminated at any time without providing a cause or serving notice. It was further stated that these appointments were made in violation of the Vidhan Sabha service rules. On the other hand, the counsel for the terminated employees stated that the Vidhan Sabha speaker had violated Article 14 of the constitution while terminating their services.
It was stated that ad hoc employees appointed between 2016 and 2021 were terminated while those appointed from 2000 to 2015 were regularised earlier. Babita Bhandari, Bhupendra Singh Bisht, Kuldeep Singh and 102 other terminated ad hoc employees had challenged the termination orders in the High Court. They had stated that the termination of their services was ordered on September 27, 28 and 29 citing public interest but the specific reason for their termination was not mentioned. The petitioners had further contended that 396 backdoor appointments were made in the Vidhan Sabha from 2002 to 2015 but these were regularised.
It will be recalled that based on the findings and recommendations of the three-member expert committee formed to ascertain the validity of the backdoor appointments, the Vidhan Sabha speaker Ritu Khanduri had ordered the termination of the services of ad hoc employees appointed between 2016 and 2021. The expert committee had concluded that the said appointments were made in violation of the rules.