Breaking News
HC decision on terminated employees a victory for justice: VS speaker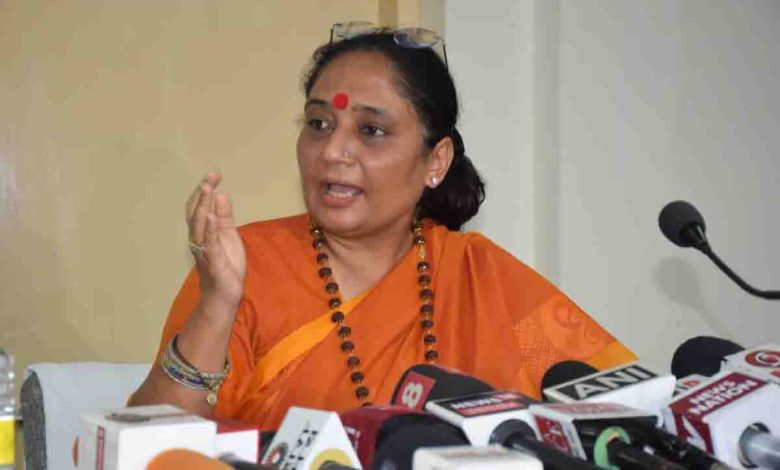 Friday, 25 November 2022 | PNS | DEHRADUN
The speaker of Uttarakhand Vidhan Sabha Ritu Khanduri has termed the decision of the double bench of Uttarakhand High Court quashing the stay imposed by the single bench on the termination of 228 ad hoc employees of Vidhan Sabha as vindication of her stand on the issue. Interacting with the media persons on Thursday she said that the decision is a victory for justice. Khanduri asserted that she had said earlier also that she would not hesitate to take tough decisions in the interests of the youth. She clarified that she is not against the employees but against the whole process of their employment.
To investigate the charges of backdoor appointments in Vidhan Sabha secretariat, Khanduri had appointed a three-member committee headed by former bureaucrat DK Kotia in the month of September. In its report the committee found that the appointments were made in gross violation of all the norms. It said that no selection committee was set up for making the ad hoc appointments, no advertisement was issued, no competitive examinations were held, the names of eligible candidates were not sought from the employment exchange and no applications were invited. It also found that the appointments were made on individual applications.
Acting on the recommendation of the committee, the speaker on September 23 cancelled the appointment of 228 ad hoc employees recruited in the years 2016, 2020 and 2021. These appointments were made during the tenure of Govind Singh Kunjwal and Prem Chand Agarwal as the Assembly speakers.
The terminated employees approached the HC to challenge the decision of their termination. On October 15 the bench of Justice Manoj Kumar Tiwari ordered a stay on the termination of their services. This stay was vacated by the double bench of HC on Thursday which has dashed the hopes of these 228 employees of being reinstated to their earlier posts. However their counsel has said that they would now approach the Supreme Court.