State
Mahara attacks Dhami Govt on SLP U-turn, says red tapism prevails in State's governance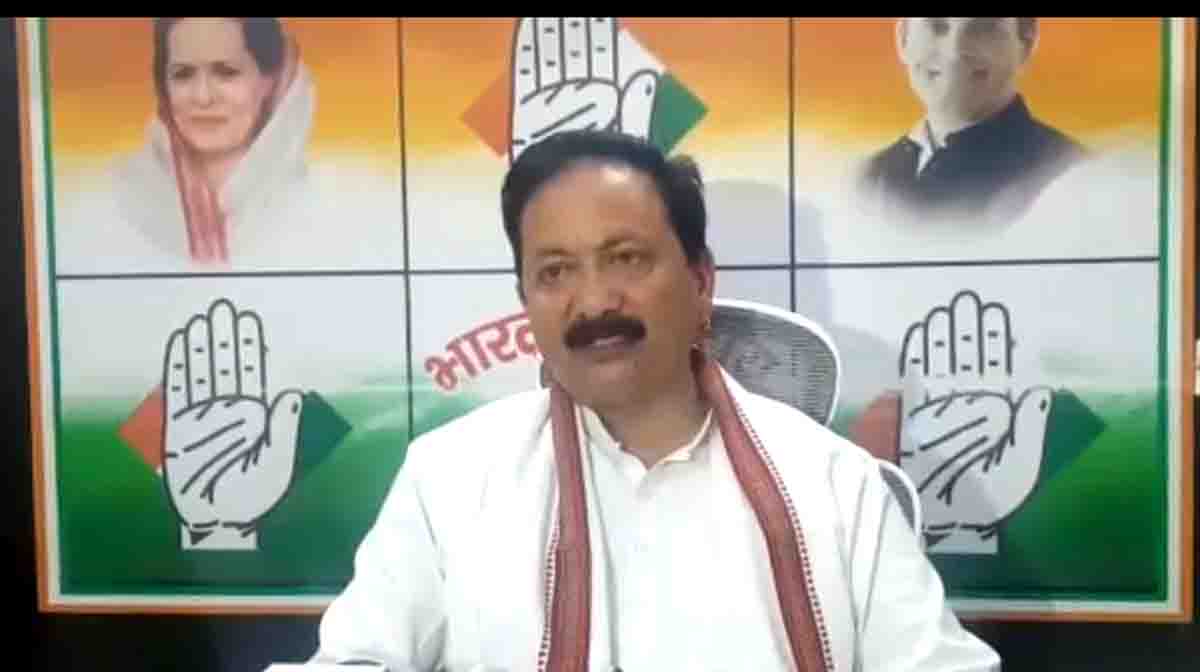 Friday, 25 November 2022 | PNS | DEHRADUN
Questioning the flip flop done by the State government on the Special Leave Petition (SLP) filed in the Supreme Court challenging the decision of Uttarakhand High Court in the sedition case filed against the Khanpur MLA Umesh Kumar the Pradesh Congress Committee (PCC) president Karan Mahara has termed the State government as spineless.
Interacting with the media persons, Mahara claimed that internal squabbling is at its peak in the Uttarakhand unit of Bharatiya Janata Party. He said former CM Trivendra Singh Rawat had filed an SLP in the SC but his successor decided to withdraw it. But, when a furore was raised within the party, the government took a U-turn. Mahara said that the whole episode has put up a serious question mark on the decision making capacity of the CM. He further added that CM Dhami' statement that he was kept in the dark on the issue of SLP is very serious and shows the lack of his administrative skills. "The CM should clarify who was responsible for keeping him in the dark and what action has been taken against the person,'' he said.
Mahara further said that no action has been taken against the Director General of Police who was responsible for making the recording of his interaction with the parents of Ankita Bhandari public. He said that the law and order condition in the State is poor and the Ankita Bhandari murder case, Kedar Bhandari case , the death of the wife of a Jyestha Pramukh in Udham Singh Nagar district in cross firing involving the Uttar Pradesh police are some of the examples of failure of State police.
Mahara said that in the Mussoorie conclave of the officers, the CM's statement that the officers are passing the buck clearly shows that red tape prevails in the governance of Uttarakhand and the CM has no control over the bureaucracy. He said that almost all the accused in the Uttarakhand Subordinate Services Selection Commission (UKSSSC) paper leak case have come out of the jail and in this case also the names of the prominent people involved are yet to be disclosed.
In response to a question on the internal differences in the State Congress, the PCC president said that the party is united. "All the senior leaders of the party cannot remain together in all programmes. It is not a class. When Pritam Singh was holding the protest in Dehradun I was in Haldwani. Similarly Harish Rawat was somewhere else,'' he said.