Breaking News
Congress gives tickets to only three women in first list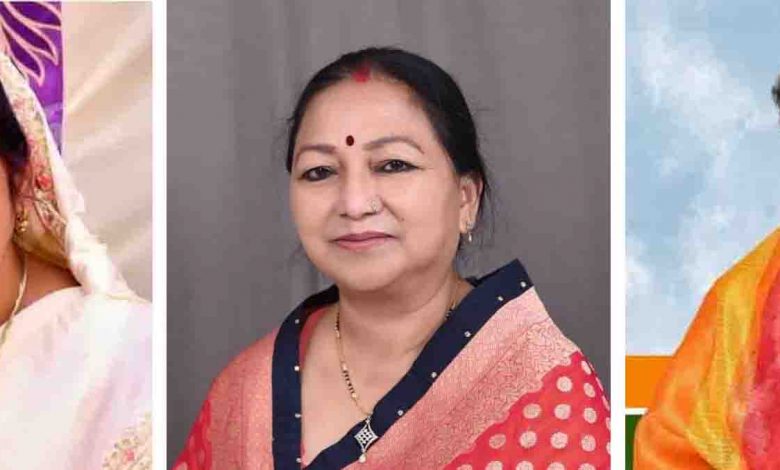 Monday, 24 January 2022 | PNS | Dehradun
The Congress party which has provided 40 per cent of the tickets to the women candidates in the upcoming assembly elections in Uttar Pradesh could muster courage to field only three women in its first list of 53 candidates for Uttarakhand.
In the list released by the Congress party on late Saturday night tickets were given to Godavri Thapli from Mussoorie, Mamta Rakesh from Bhagwanpur and Meena Sharma from Rudrapur. There were a large number of women contenders from many assembly constituencies but the party has given tickets to only three. In comparison to Congress the BJP has given tickets to six women in its first list of 59 candidates released on Thursday. The BJP has fielded cabinet minister Rekha Arya from Someshwar, Renu Bisht from Yamkeshwar, Savinta Kapur from Dehradun Cantt, Devyani from Khanpur, Chandra Pant from Pithoragarh and Sarita Arya from Nainital assembly segment.
When asked the Leader of Opposition (LoP) Pritam Singh said that the party has given tickets to three women candidates in the first list and in the second list too women candidates would be given tickets. The founder of the Social Development for Communities Foundation (SDC) foundation Anoop Nautiyal said that the data of the 2017 election prove that there are 34 such seats in the mountainous areas where more women took part in the elections. In these seats 65 per cent women cast their votes and in comparison the voting percentage of men was only 51 in these seats. He said the political parties should work more on women centric issues.
Godiyal, Pritam, sitting MLAs figure in first list
In the first list the Congress has fielded the Pradesh Congress Committee (PCC) president Ganesh Godiyal from Srinagar assembly constituency. Here the BJP's cabinet minister Dhan Singh Rawat is in fray. The Leader of Opposition (LoP) Pritam Singh would contest from Chakrata while deputy leader of Congress party Karan Mahra would contest from his Ranikhet seat. The Congress has given party tickets to all its sitting MLAs. The father son duo of former cabinet minister Yashpal Arya and Sanjeev Arya have been given tickets by the Congress from Bajpur and Nainital seats respectively.
Names of Harish Rawat, Harak not in the first list
In the first list the names of former chief minister and head of campaign committee Harish Rawat was conspicuous by its absence. It is learnt that Rawat could contest from Ramnagar assembly constituency or field his daughter Anupma from Haridwar ( rural) seat. The party has learnt to have told Rawat that only one ticket would be given to his family. Similarly the names of Harak Singh Rawat and his daughter in law Anukriti Gusain were not in the first list. The name of Harak is making rounds from Doiwala and Chaubattakhal assembly segments while Anukriti could be the party's candidate from Lansdowne assembly constituencies.