State
Badrinath highway closed as patches washed away following heavy rain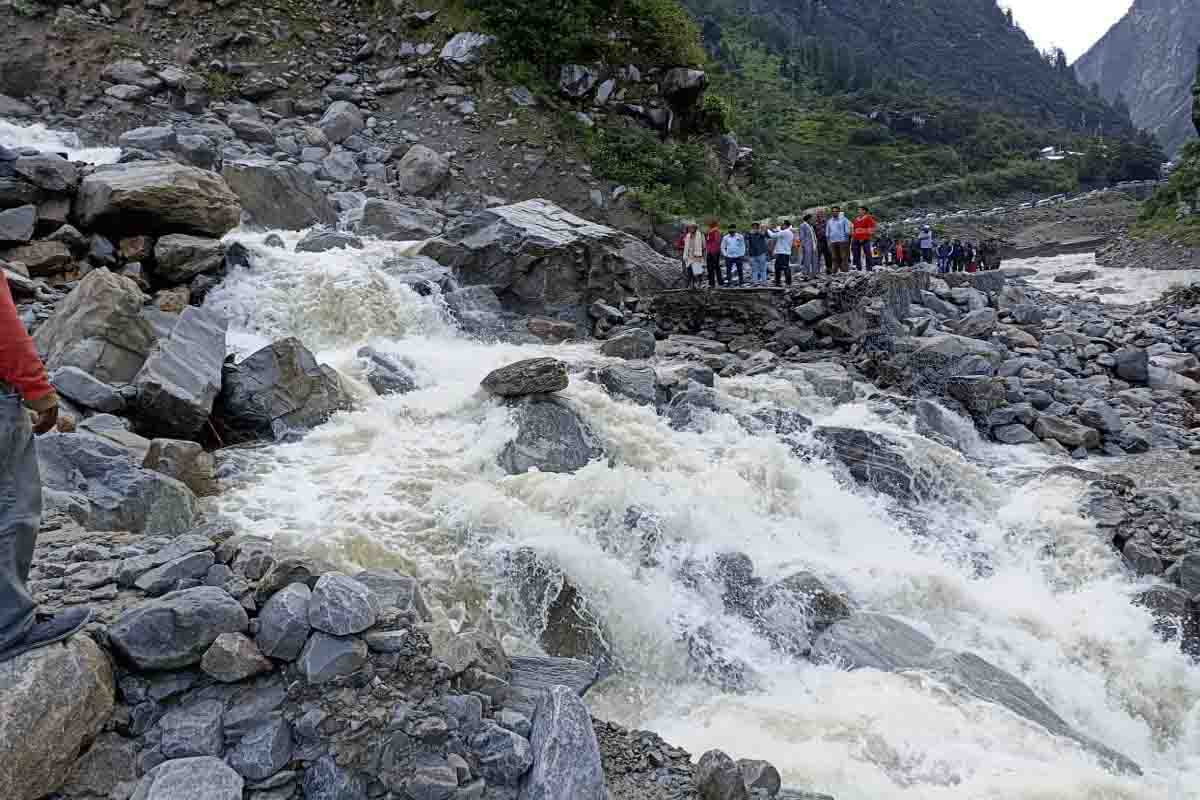 Saturday, 30 July 2022 | PNS |Joshimath
The national highway to Badrinath was closed after heavy rains caused the Khachda Nala and the nullah near Lambagad bazaar to swell which washed away about 15 metre sections of the highway at the two spots.
Heavy rains experienced after Friday afternoon caused the Khachda Nala and Lambagad Nala to swell. Following the closure of the highway, vehicles plying towards Badrinath were stopped at Govindghat and Pandukeshwar.
The Border Roads Organisation (BRO) commander Manish Kapil informed that about 10 to 15 metres of the road was washed away in both the places. Work has been started to reopen the highway. He said that the highway will be reopened soon for traffic.