State
AAP workers celebrate MCD victory in Doon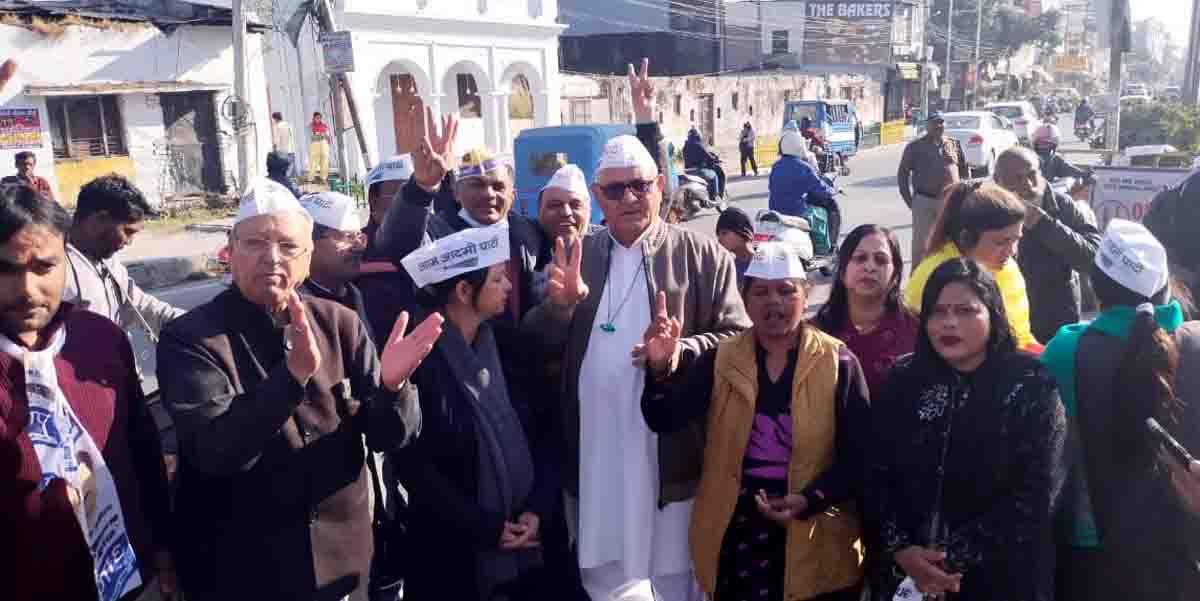 Wednesday, 07 December 2022 | PNS | DEHRADUN
 The workers and leaders of the State unit of Aam Aadmi Party (AAP) celebrated the victory of the party in the Municipal Corporation of Delhi (MCD) elections on Wednesday.  A number of party workers arrived in the office of the State unit after the trends showed that the party is all set to dislodge the BJP from power in the MCD.
The workers and leaders danced to the tunes of drums and distributed sweets. The State coordinator of the party, Jot Singh Bisht said that the people of Delhi have taught a lesson to the BJP in the election and given a message that they have rejected the politics of falsehood and casteism of BJP. He added that the people have endorsed the good works being done by the AAP under the leadership of Arvind Kejriwal.
The vice president of AAP, RP Raturi congratulated the party workers on the historic victory and asked them to get united for the Municipal elections of Uttarakhand scheduled next year.  The Garhwal media in charge of the party Ravindra Singh Anand said that the election results have infused a fresh enthusiasm in the workers of the party and it would reflect in the elections in the State. Party leaders Uma Sisodia, Rajia Beg, Vipin Khanna, Kamlesh Raman, CP Singh, Darshan Dobhal, Ashok Semwal and others were present on the occasion.