Breaking News
Ignite sense of duty for the nation in the masses- CM to IAS trainees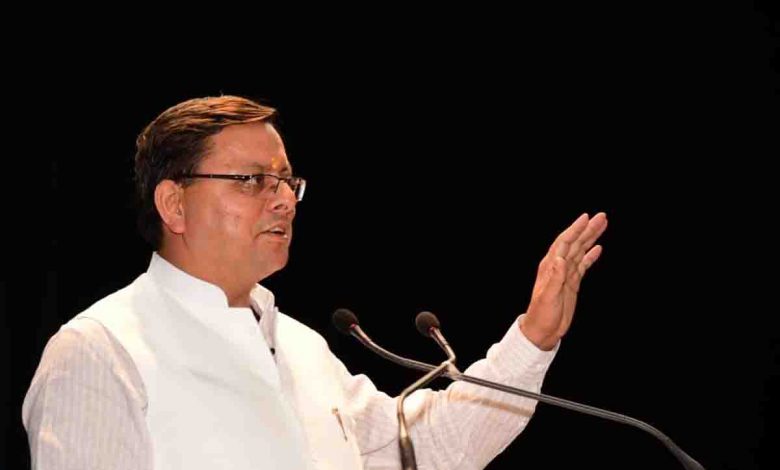 Tuesday, 28 June 2022 | PNS | Dehradun
Chief minister Pushkar Singh Dhami has said that the objective of the 'Mission Karmyogi' is to make Indian civil servants more creative, innovative, active, progressive, capable, energetic, thoughtful, transparent and techno savvy so that they are ready to take the challeneges of the future. He was addressing a seminar organised on the occasion of Azadi Ka Amrit Mahotsav at Lal Bahadur Shastri National Academy of Administration (LBSNAA) in Mussoorie on Monday. He also inaugurated a digital workshop on the occasion. Dhami said that the trainees are fortunate as they are getting training when the Azadi Ka Amrit Mahotsav is going on and they would start their work under the Mission Karmayogi. He told the trainees that they would play a major role in the progress the country makes in the coming 25 years. Paying glowing tributes to the freedom fighters who laid down their lives for the cause of the nation, CM said that time has come to fulfil their dreams. Exhorting the IAS trainees to work for igniting the sense of duty for the nation in the masses, the CM said that a big change can be achieved by making the people of the country aware. He said that there are two ways of achieving social objectives, leadership qualities and efficient management. Dhami said that today the whole world is looking towards India with hope and it has been made possible by our policies which were based on our rich culture and resources. He said that Prime Minister Narendra Modi's believes that during this time of Amrit Kal ( 75 years of independence) we should take ' Reform, perform and transform' to next level. He said that the work culture has changed under the leadership of PM MOdi and the projects now are being designed while keeping the interests of everyone at centre.
CM Dhami said that his government is focussing on good governance and efforts are being done to ensure that the governance reaches to the person standing last on the social ladder. He said that the Uttarakhand government has made 'simplification solution, disposal and satisfaction' as its mantra. Dhami said that in silver jubilee year of its establishment Uttarakhand would be among the leading states of the country.
Secretary Govind Mohan said that the country has achieved new records of development despite adverse conditions. He said that coming 25 years would be the ' Amrit Kal' for the country.
Cabinet minister Ganesh Joshi, director of LBSNAA Srinivas Katikitla, joint director Radhika Rastogi, faculty members of LBSNAA, officers of 2020 and 2021 batch of Indian Administrative Services (IAS) and Royal Bhutan Services were present on the occasion.