State
Ensure departmental schemes benefit villagers: Joshi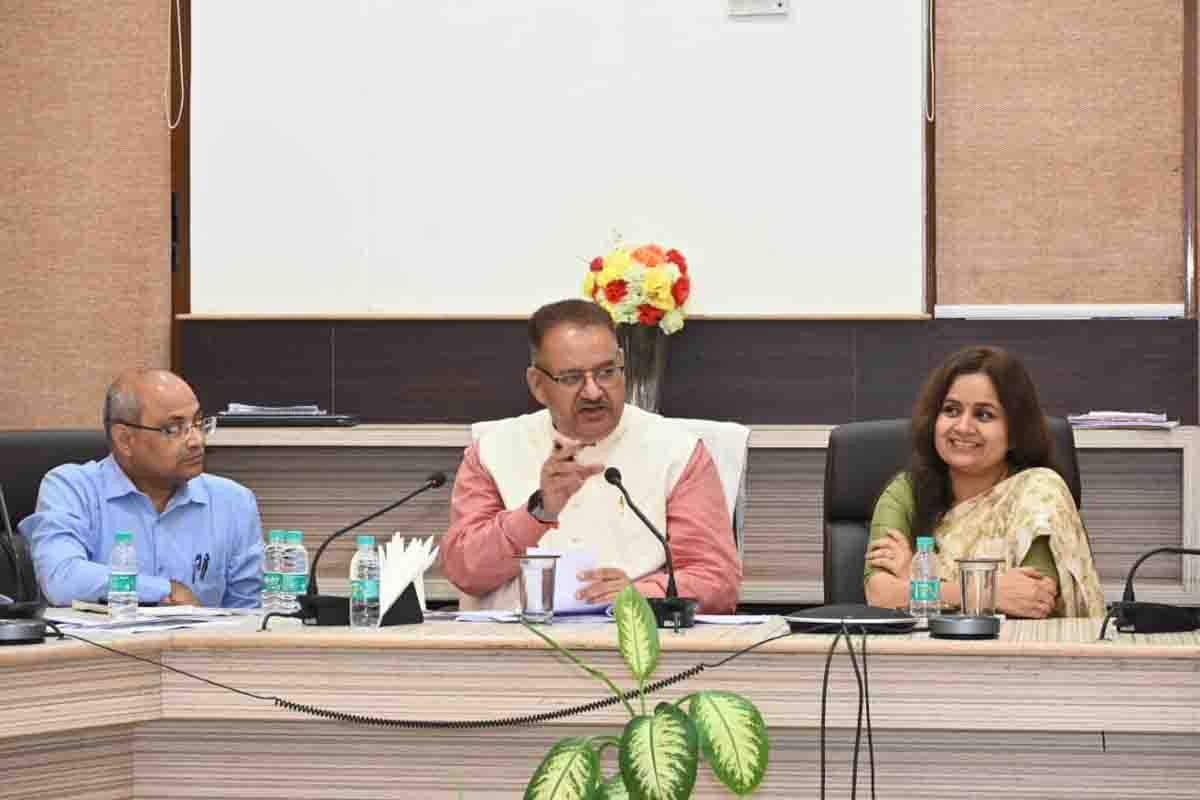 Saturday, 30 September 2023 | PNS | DEHRADUN
The Rural Development minister Ganesh Joshi held a meeting to review the performance of the department on Friday. Joshi directed all the chief development officers to ensure successful execution along with quality of all rural development related schemes. All the villagers in need must get the benefit of the government schemes, he stressed.
Rural Development secretary Radhika Jha informed in the meeting about the various schemes of the department being executed in the State. Instructions have been issued for completion of phase I and II works under PMGSY by March 2024, she informed.
The chief development officers were directed to review PMGSY works at their and the district magistrate's level. Stress was also laid on ensuring social audit as per the rules under MNREGA and redressal of problems being faced on the ground in execution of the schemes. The officials were further directed to ensure consistent monitoring of ambitious plans like the border area development programme, vibrant village programme and chief minister border area development programme aimed at facilitating the desired level of development in the border regions of the State.
Officials informed in the meeting that in order to mitigate migration, the Rural Development department is facilitating various developments in the affected villages under the chief minister migration prevention scheme. Instructions were issued to execute these works as per the requirements of the districts. Details of the works of the department aimed at poverty alleviation and livelihood were also discussed in the meeting. In the national rural livelihood mission, Tehri, Bageshwar and Pauri districts have the first three ranks while Udham Singh Nagar, Pithoragarh and Haridwar districts have the lowest ranking. Similarly, Champawat, Pauri and Udham Singh Nagar districts have secured the first three positions under MNREGA while Dehradun, Bageshwar and Uttarkashi districts have low rankings. Further, in the Pradhan Mantri Awas Yojana- Gramin, Bageshwar and Champawat districts have secured first rank followed by Rudraprayag and Uttarkashi districts in the second position and Dehradun, Nainital and Tehri districts in the third position while Almora, Udham Singh Nagar and Pauri have come last.