Crime
Doon police arrest murder & gangrape accused from Bihar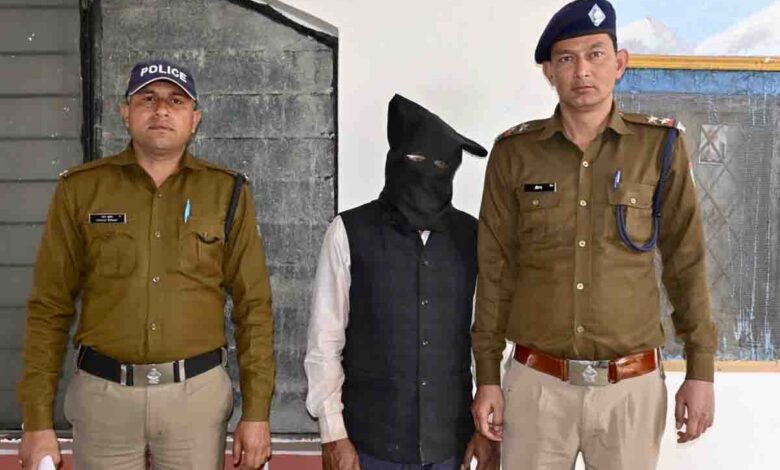 Saturday, 18 March 2023 | PNS | DEHRADUN
Dehradun police have arrested a murder and gangrape accused Bittu Sahni from Bihar near the Nepal border who was absconding for the past six years. The officials said that on July 13, 2017, the body of a woman with a burnt face was found hanging from a tree in Chunakhala forest near Mussoorie. The forensic team collected crucial evidence on the spot and suspected it to be a murder, officials said. The police made several efforts to identify the body which was later identified as of a girl belonging to Purola, Uttarkashi.
The officials said that it was revealed during the investigation that the woman was gangraped and strangled to death. The accused had also attempted to hide her identity by pouring acid on her face, as per the police. An FIR was filed on July 15, 2017, against unknown accused at Mussoorie police station under Section 302/201 of the Indian Penal Code. The police found out during the probe that a total of nine men were involved in the gang rape and murder of the victim out of which, they have already arrested seven accused so far from different parts of the country and produced them before the court. However, the remaining two accused Bittu alias Surendra Sahni and Jaikaran Bhagat were absconding and continued to evade their arrest despite several efforts by the police. The court also issued non-bailable warrants against them.
The Inspector General of Police of Garhwal region had also announced a reward of Rs 25,000 on the head of each absconding accused in the case. The officials said that teams were formed under the supervision of the senior superintendent of police Daleep Singh Kunwar that conducted raids in all possible places associated with the accused Bittu Sahni alias Surendra Sahni, a resident of Sitamadi in Bihar. The police also activated its informers network and finally arrested Sahni on Wednesday from Bihar near the Nepal border. The police said that the accused will be presented before the court soon.