State
CM reviews arrangements for G20 meetings to be held in State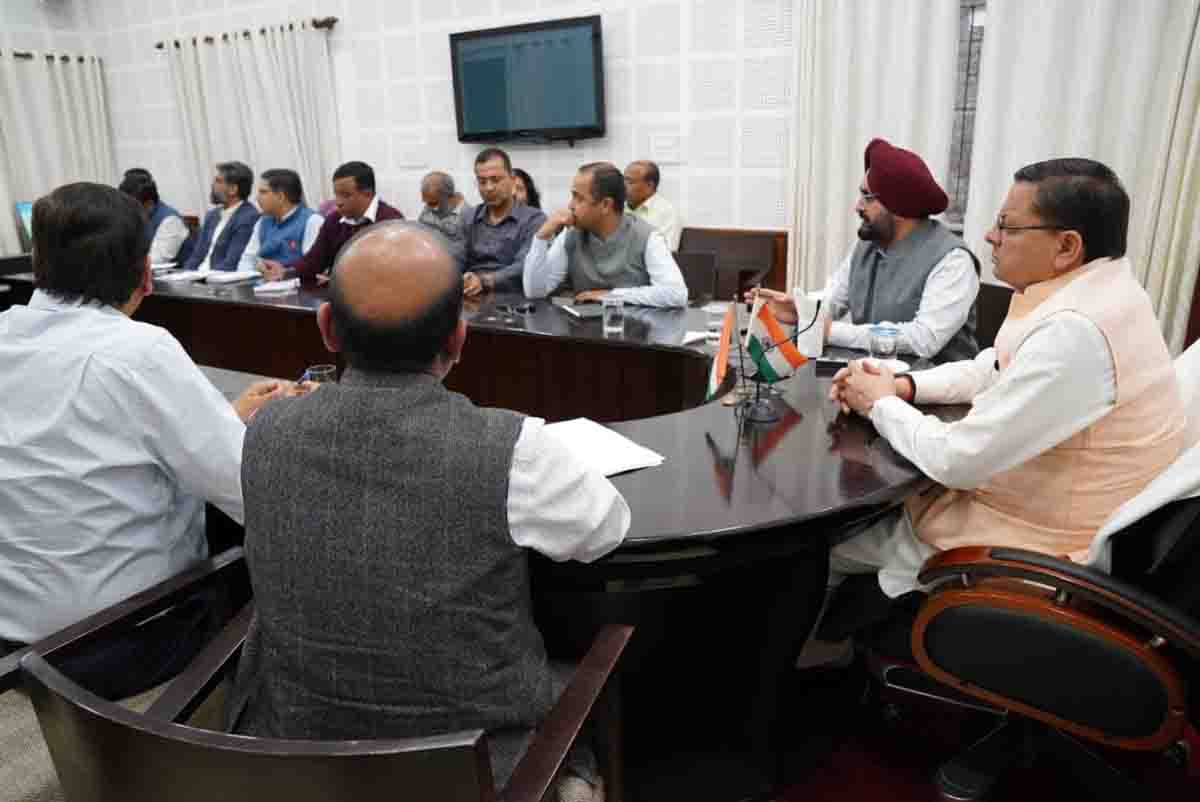 Saturday, 18 March 2023 | PNS | DEHRADUN
Chief minister Pushkar Singh Dhami chaired a meeting to review arrangements for the G20 meetings to be held in the State. Stating that the arrangements for the G20 meeting to be held later this month in Ramnagar should be completed on time, he said that officials should ensure that there are no shortcomings. Dhami said that the G20 meetings to be held in Uttarakhand are a good opportunity to establish the State's identity on a global level. This is also an opportunity to make the world aware of the State's rich cultural heritage, tourism and biodiversity, for which necessary arrangements should be made.
The CM further said that this opportunity should also be used to publicise local products at the national and international levels. He also directed officials that stalls with local products should be set up in venues of the G20 meetings. Cultural programmes should be held to depict the rich cultural heritage of the State. Arrangments for Yoga and Panchkarma should also be made at the event venues, he said. Dhami further said that the suggestions of political and social organisations should also be sought for better organisation of the G20 meetings to be held in the State. He also stressed on elaborate public awareness and publicity.
Chief secretary SS Sandhu, secretaries Shailesh Bagauli, Pankaj Kumar Pande, Deependra Kumar Choudhary, Vinod Kumar Suman, Information director general Banshidhar Tiwari, Kumaon commissioner Deepak Rawat and other officials concerned were also present in the meeting.