State
Champawat police claim viral video showing cop thrashing two men presents incomplete information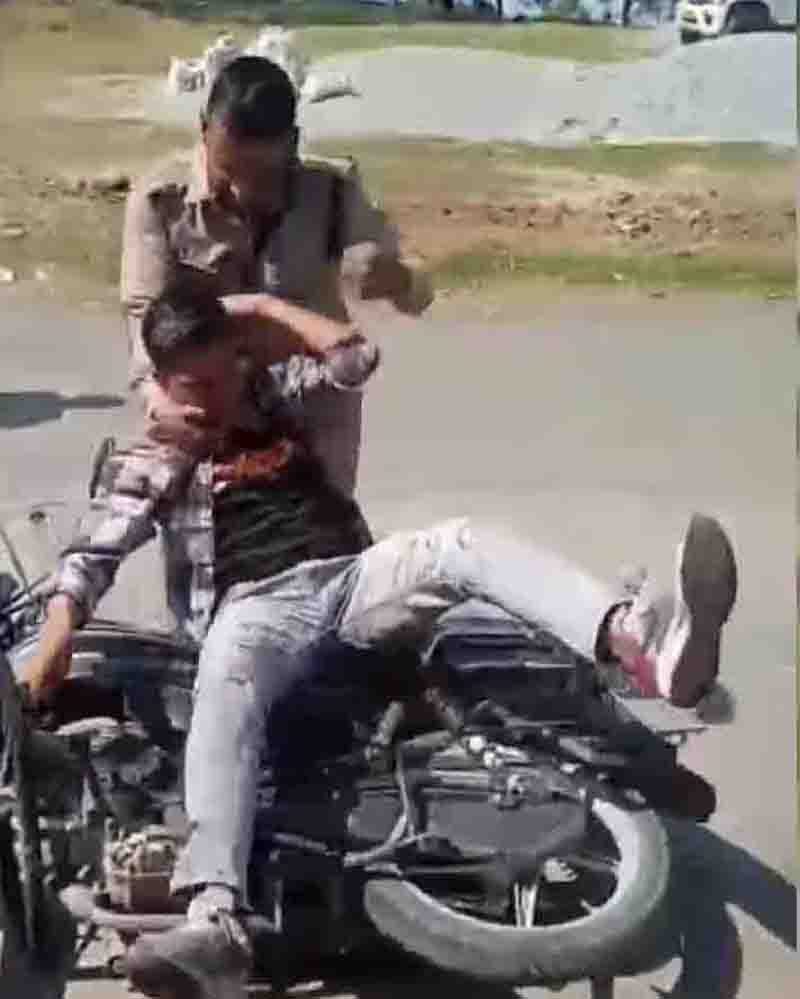 Monday, 15 May 2023 | PNS | DEHRADUN
The viral video of a policeman thrashing a man in the Dhunaghat area of Lohaghat in Champawat district displays an incomplete and wrong information of the incident, said the station house officer of Lohaghat, Manish Khatri. He told The Pioneer that the police constable Madan Nath had gone to the Dhunaghat area for official work on Friday where two men Ashok Mahra and Swaroop Singh started misbehaving with him. He said that Nath had arrested both men in the past for being involved in illegally selling alcohol and police hadalso registered a case against both under the Excise Act.
These things possibly instigated them to act aggressively against Nath, as per Khatri. "According to the information we have received so far, both men were drunk and they started verbally and physically abusing the policeman first. After the policeman informed the police station concerned regarding the situation there, somebody started recording the video and the men also got aggressive. The medical reports of Nath and the other two men have clarified that only the latter two were drunk," said the SHO. Talking about the policeman allegedly thrashing the man in the video, he said, "We totally believe that the situation could have been handled in a better way if the policeman would have acted calmly and politely. Also, all the locals stated during our initial inquiry that both men were extremely drunk and started harassing the policeman verbally and physically first.
The man who uploaded the video has also confessed that he started recording the video midway which displayed an incomplete and wrong information of the incident. The circle officer of Champawat is investigating the matter as per the directions of the superintendent of police Devendra Pincha and appropriate action will be taken against the offenders accordingly," added Khatri.