State
Waterlogging affects various parts of Haridwar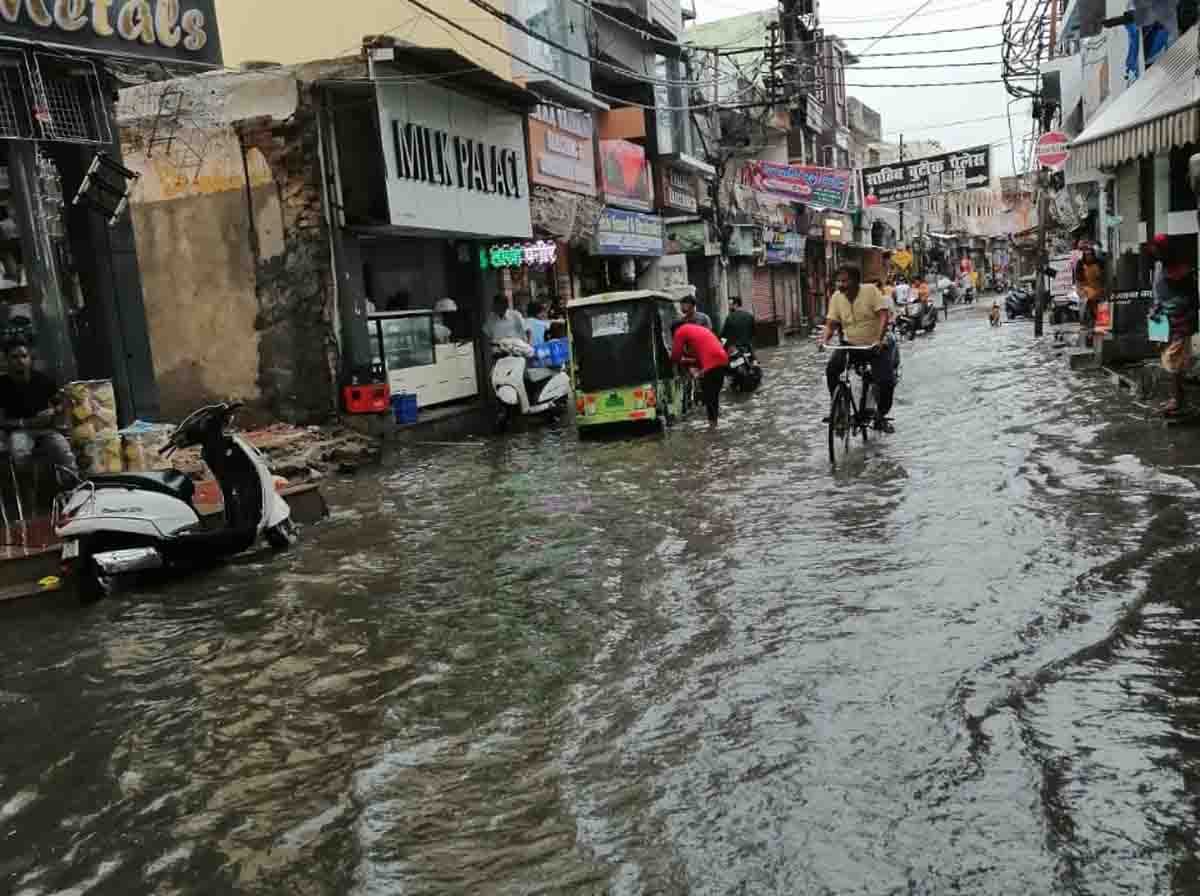 Tuesday, 02 August 2022 | PNS | Haridwar
Various parts of Haridwar continue to suffer from water logging after a spell of heavy rain or even less at times. Water overflowing on the roads has become a common sight after rains in various parts of Kankhal and different main roads in the Jwalapur area.
Katra Bazaar, Peeth Bazaar, Kotrawan, Kaitwara, Old Sabzi Mandi, Old Grain Market, Chowk Bazaar, Nilkhudna, Dhirwali, Chauhanan, Pavdhoi, Lodhamandi, Ambedkar Nagar, Jawalapur Railway Underpass and other localities of Jwalpur suffer from waterlogging after rains. Apart from this, waterlogging also makes it difficult to walk in Moti Bazaar, themarket area which leads to Har Ki Paidi.The area around the Kankhal police station including Krishnanagar also suffers from waterlogging.
Due to lack of cleanliness, it is common for the drains to overflow. The Municipal Corporation of Haridwar (MCH) assistant municipal commissioner Shyam Sunder told this correspondent that the corporation has a total of 124 workers in its nala gang. Till recently, these workers were busy with duties in the Kanwad Mela. However, now the MCH has deployed the nala gang again to clean drains and their work is also being monitored, he added.