Breaking News
U'khand cabinet approves stricter anti conversion laws in State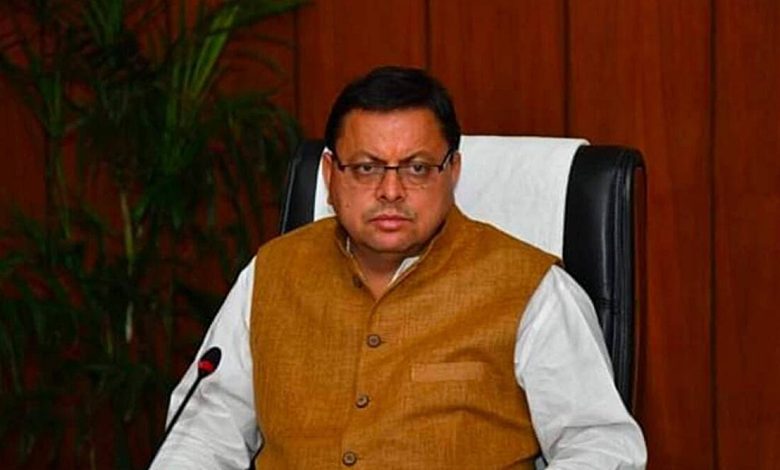 In Principle decision taken to shift the High Court (HC) from Nainital to Haldwani
Thursday, 17 November 2022 | PNS | DEHRADUN
In a major decision, the Uttarakhand government has made forced religious conversions in the State as a non bailable cognizable offence. The offenders under the new law will serve up to 10 years of Jail term if convicted of forced conversion. In a meeting of the State cabinet held on Wednesday, the proposal to make suitable amendments to the Uttarakhand Freedom of Religion (Amendment) Bill, 2022 was approved.  The cabinet in its meeting also took an in-principle decision to shift the Nainital High Court (HC) to Haldwani. A total of 26 issues were tabled in the cabinet meeting chaired by Chief Minister Pushkar Singh Dhami out of which a decision on 25 was taken.
 The issue of forced conversion was the main agenda of the meeting. The cabinet approved the proposal to amend the existing laws in the State regarding religious conversions. In the new amendment, the compensation payable by the accused to the victim of the religious conversion has been increased to a maximum of Rs five lakh rupees, which shall be in addition to the fine. After the nod of the cabinet, the amendment bill would now be tabled in the upcoming winter session of the assembly.
In another decision, the cabinet approved the proposal to set up a joint collaborative enterprise between THDC India Limited and UJVNL. In the new enterprise, the THDC would have a stake of 74 percent while the stake of UJVNL would be 26 percent.
The cabinet also approved an amendment in the Uttarakhand Land revenue act of the year 1901 which would solve the problem of land disputes arising due to the absence of the mutation. In an endeavor to increase mobile connectivity, the cabinet cleared a proposal to clear hindrances in the way of the construction of towers in selected areas. In the meeting, a decision to bring a rehabilitation and resettlement policy for the Jamrani Dam multipurpose project was made. A special type of Om symbol would be constructed in the arrival plaza of the Kedarnath shrine