Entertainment
Tushar Shahi & Saina Rautela win Mr & Miss Uttarakhand 2023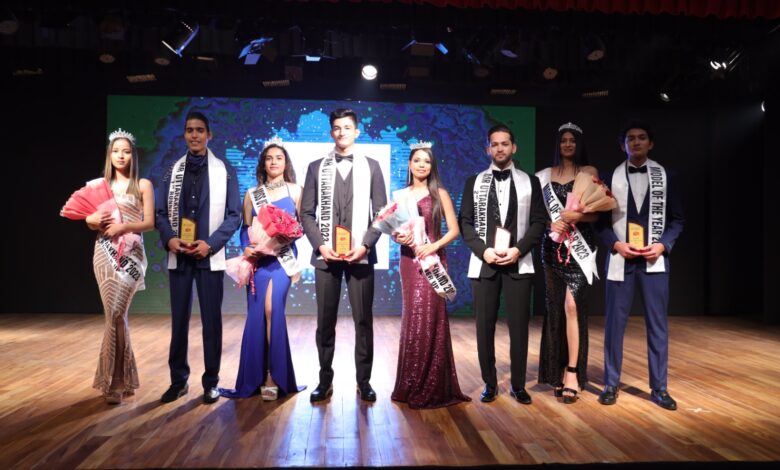 PNS/ DEHRADUN
Himalayan Buzz, in association with Dev Bhoomi Uttarakhand University, hosted the grand finale of the Mr & Miss Uttarakhand 2023 pageant in Dehradun on Monday. In all, 28 boys and girls from all the districts of Uttarakhand participated in the pageant.
The panel of judges for the pageant comprised model and Miss North India 2021 Suhana Letka, athlete and strongman championship winner Aman Vohra and fashion photographer Siddharth Shankar.
After a tough competition, Tushar Shahi from Dehradun and Saina Rautela from Dehradun won the prestigious titles of Mr & Miss Uttarakhand 2023 respectively.