State
Retired army colonel files review petition in Shaktiman assault case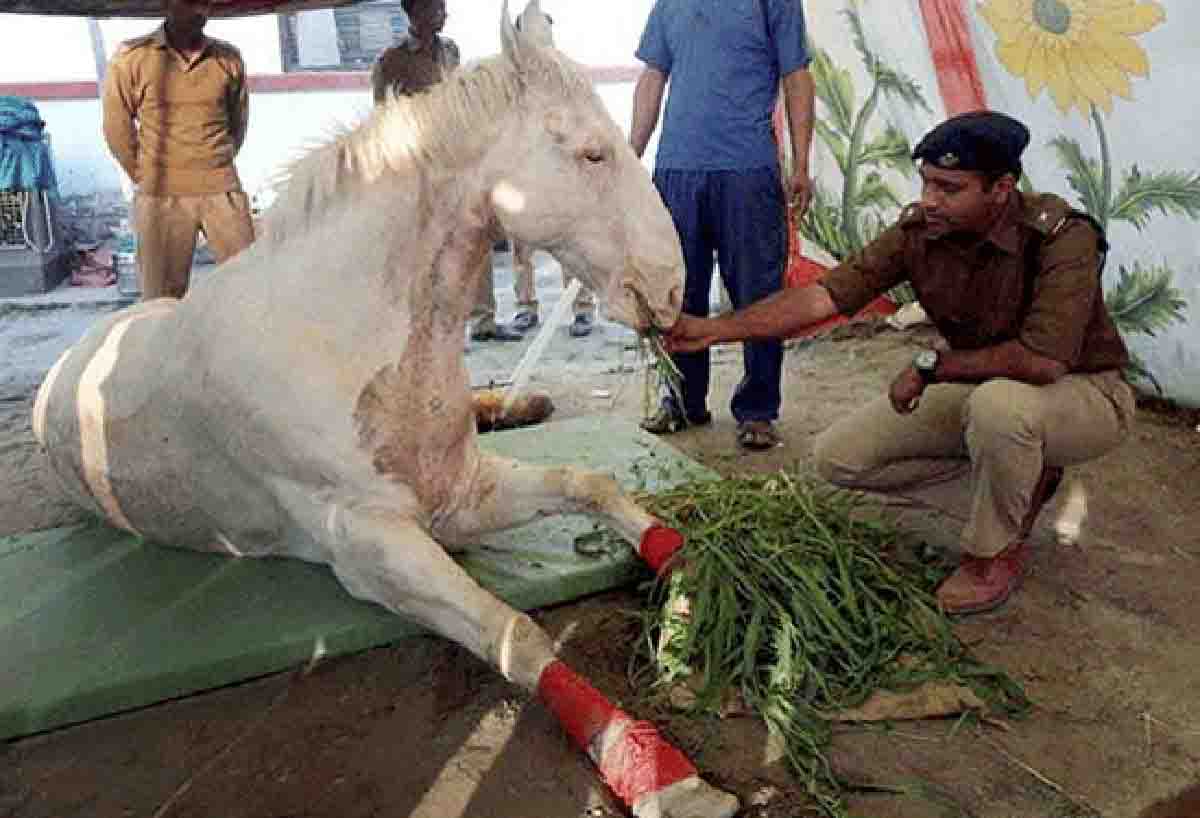 Tuesday, 15 November 2022 | PNS | DEHRADUN
A retired army colonel has filed a review petition in the Shaktiman horse assault case of 2016 in Dehradun district and session court on Monday. The advocate of the petitioner Rajat Dua has claimed that several evidence and witnesses were allegedly not taken into consideration last time due to which, the court acquitted the accused. Talking to media persons outside the Dehradun district court premises on Monday, he said that police horse Shaktiman got injured during a protest by the leaders and workers of a national political party (BJP) in 2016.
The horse allegedly got injured due to clash between the protestors and the police and had sustained injuries due to which, one of its hind legs had to be amputated. He said that the horse was given a prosthetic leg but it died of infection one month later. He said that an FIR was filed against the accused and the police investigated the matter. He said, "When the police filed its chargesheet in the case, they had marked a total of 28 witnesses but only 18 witnesses could be examined. On the basis of the lack of sufficient evidence at the time, the court acquitted all accused last year. The petitioner, who is a retired army colonel and was aggrieved due to the decision, has filed a review petition in the Dehradun district and session court through me to reopen the case."
The advocate said that they have a hearing on Tuesday and they are aware that the court would ask on what grounds they have filed the petition but they are ready to present their points before the judge. It is pertinent to mention here that the court had acquitted current cabinet minister Ganesh Joshi and four others accused of allegedly causing injuries to Shaktiman during a clash between BJP protesters and the police in 2016 due to lack of evidence.