State
Bear kills another bear in Tehri village farm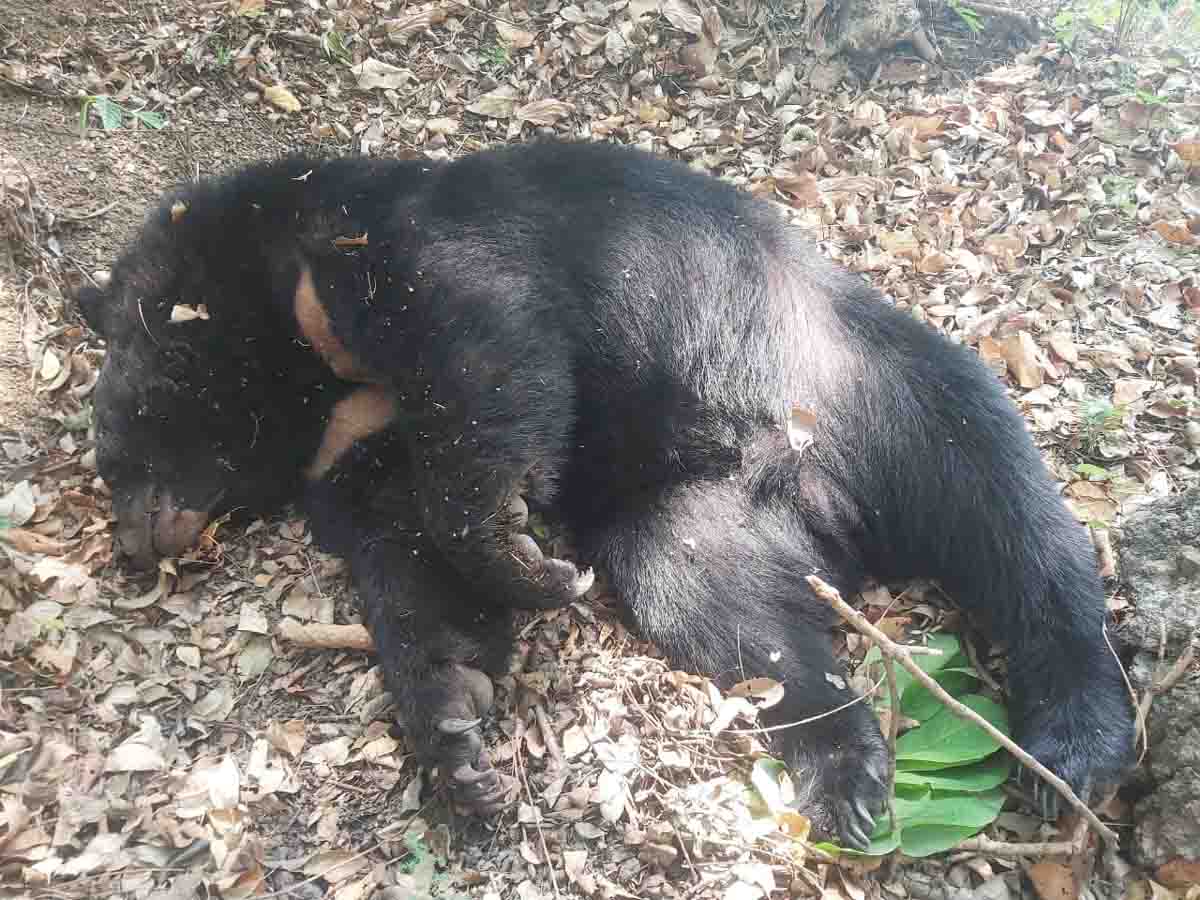 Sunday, 15 May | PNS | New Tehri
A clash that broke out between two bears resulted in the death of one Himalayan black bear in a farm land of Palas village in Chamba area of Tehri district on Friday night. The male bear estimated to be aged about eight years lost his life in this struggle. The Forest department recovered the body of the deceased bear and burnt it after the post-mortem conducted on Saturday.
Ranger of Sakalana forest division, Pramod Pandey said that the incident took place late on Friday night when villagers saw a clash between two bears in the fields of Palas village. On hearing the commotion, the villagers shouted and drove away the bears. On Saturday morning, the villagers were going to their fields when they found one bear dead in the fields.
The villagers informed the Forest department personnel who reached the spot. Veterinary officer Abhishek Painyuli conducted the post-mortem of the body and after which the Forest department team burnt the carcass. The ranger said the bear had died due to injuries sustained in a fight with another bear. Injury marks made by the claws of another bear were found on the neck of the deceased bear.