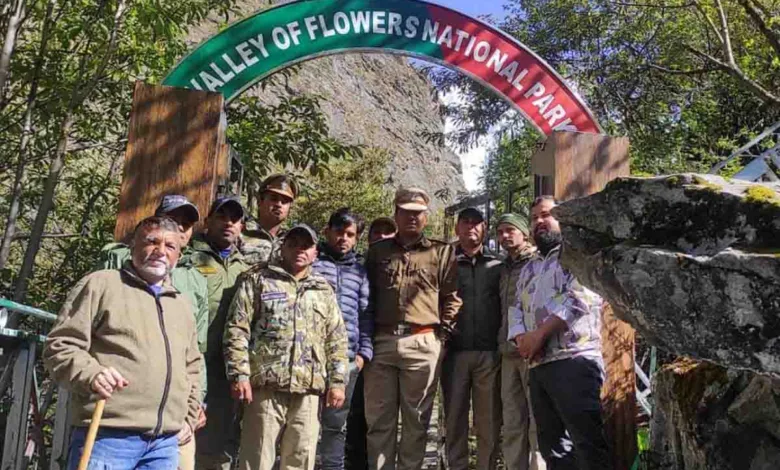 Friday, 02 June 2023 | PNS | JOSHIMATH
The Valley of Flowers national park in Chamoli district was reopened to the public on Thursday. About 40 tourists visited the national park on the first day of its reopening.
Situated at an altitude of about 13,000 feet, the Valley of Flowers has more than 500 species of flowers in addition to fauna. It is spread across an area of 87.50 square kilometres. Indian visitors have to pay a registration fee of Rs 150 per person while a foreigner visitor has to pay Rs 600 per person.
According to officials, the national park will remain open for visitors till October 31. There are heavy glaciers at two spots on the path leading to the valley. The authorities have cut through the snow and also posted Forest department personnel for the safety of the visitors at these spots.