Entertainment
Tehri International Acro Festival to start on Nov 24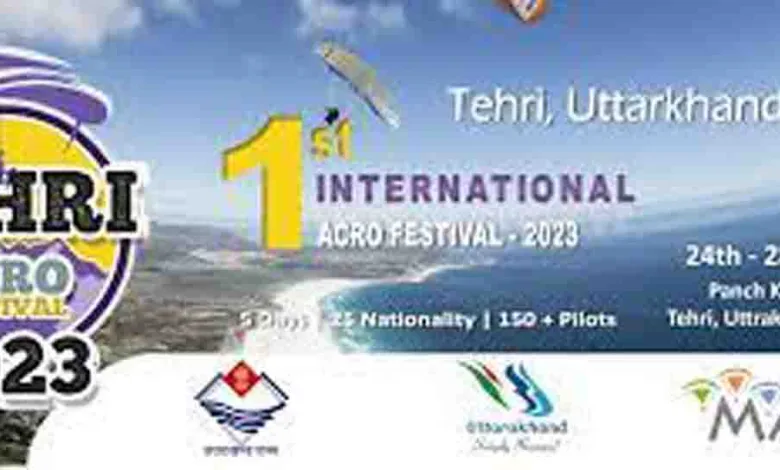 Sunday, 05 November 2023 | PNS | DEHRADUN
The Tehri International Acro Festival will commence on November 24 in the Tehri Lake under the Destination Uttarakhand programme. Tehri Lake is rapidly becoming one of the main attractions for tourists which is motivating the government to organise various events here under this programme, said the chief minister Pushkar Singh Dhami. He said that it will be a five-day long festival and it is the first time the government is organising such a festival there.
He said that 135 pilots will participate in the festival including 100 Indian pilots and 35 from other countries. Many adventurous activities like acro flying, synchro flying and wingsuit flying will also be organised in this event. The festival will also witness a gathering of over 150 aerial acrobats. Besides this, famous musical bands will also perform at the festival. The CM said that the State government is committed to taking tourism to new heights in Uttarakhand and making all efforts to strengthen tourism here.
He said that the government is making continuous efforts to encourage adventure sports across the State to give it global recognition and the Tehri International Acro Festival is a step towards achieving this aim. This festival will strengthen the tourism industry of the State in the country and abroad, added Dhami.