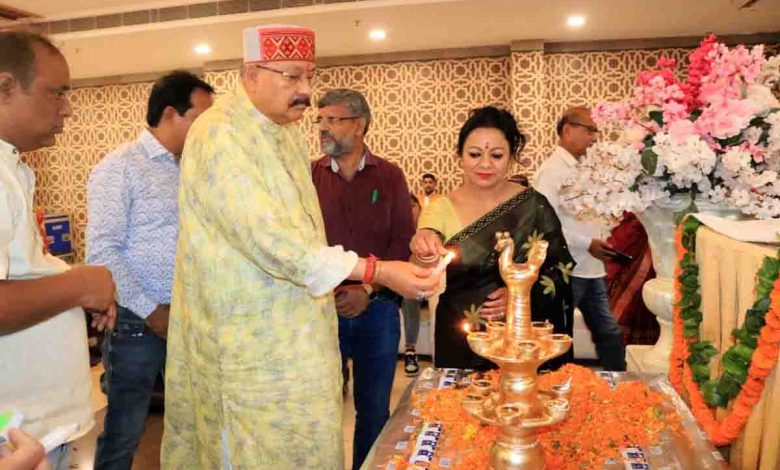 Tuesday, 04 October 2022 | PNS | DEHRADUN
The tourism minister Satpal Maharaj inaugurated Uttarakhand's first OTT app Ambe Cine in Dehradun on Monday which will display Garhwali and Kumauni shows and movies. He said that the app in Uttarakhand will prove to be a milestone in the history of Uttarakhand's cinema and will also help the new generation to connect with Garhwali and Kumauni languages.
He said it is a progressive step in the field of the State's cinema and since OTT is a big platform for the protection of the State's folk culture, the State Government will also prepare a policy for it. He stated that OTT platforms have achieved tremendous success in the past few years but most of the films currently being released in such platforms are those which are not released in cinema halls. 
The State government will focus on making a policy to ensure proper functioning of OTT platforms in the State seeking the recommendations and suggestions of people and experts. The founder member of the Ambe Cine app and film director Anuj Joshi said that entertainment and informative programmes like Garhwali and Kumaoni films, web series and documentaries will be produced and brought to the public through this platform. He said that OTT will also elevate the level of regional cinema in the State besides giving a wider audience to the local artists involved in creating movies or a series.