Others
Ram Leela by inmates converts atmosphere in Haridwar jail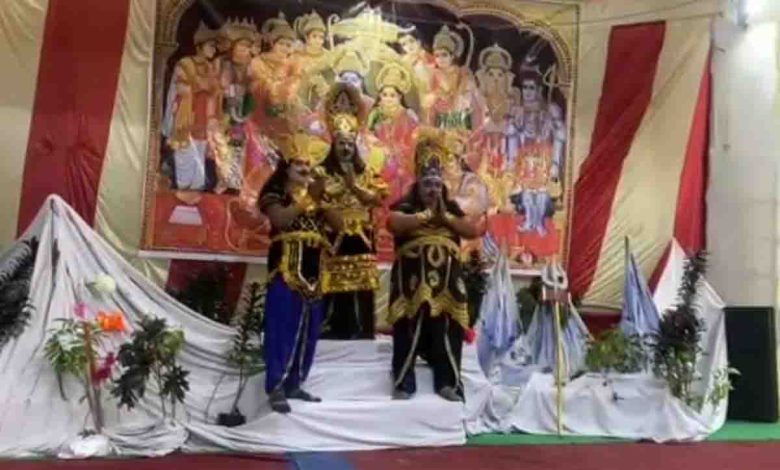 Tuesday, 04 October 2022 | PNS | HARIDWAR
Ram Leela is being staged in various parts of the nation these days. At the district jail in Haridwar, the inmates are enthusiastically performing the religious drama too. All the characters of Ramayana are being played by the prisoners. Interestingly, both Hindu and Muslim prisoners are taking part in the Ram Leela. The jail staff and inmates opine that the atmosphere of the prison has turned positive with staging of the Ram Leela these days.
The inmates of the jail are playing all the characters including lord Ram, Sita, Lakshman, Ravan and Hanuman in the Ram Leela. Along with Hindu inmates, the followers of Islam and other religions are also performing in the Ram Leela. The district jail authorities have made all necessary arrangements for staging of the Ram Leela inside the prison compound.
The jail superintendent Manoj Kumar Arya said that due to such religious and cultural activities inside the jail, the atmosphere here becomes positive and the prisoners also take inspiration from the lives of great men. At the same time, Akhil Bharatiya Akhada Parishad president Mahant Ravindra Puri, who came to see the Ram Leela of the district jail, was also appreciative of the performance by the jail inmates. He praised the efforts of jail superintendent Manoj Kumar Arya and said that the atmosphere here has become positive due to Ram Leela. He said that the atmosphere in jails is generally negative and tense. In such a situation, due to cultural programmes organised on all festivals stress is being reduced in the lives of about 1,200 prisoners here. At the same time, they are getting inspiration to live as a responsible citizen, he added.