Others
Dr Darbari of AIIMS Rishikesh honoured with Mahatma Award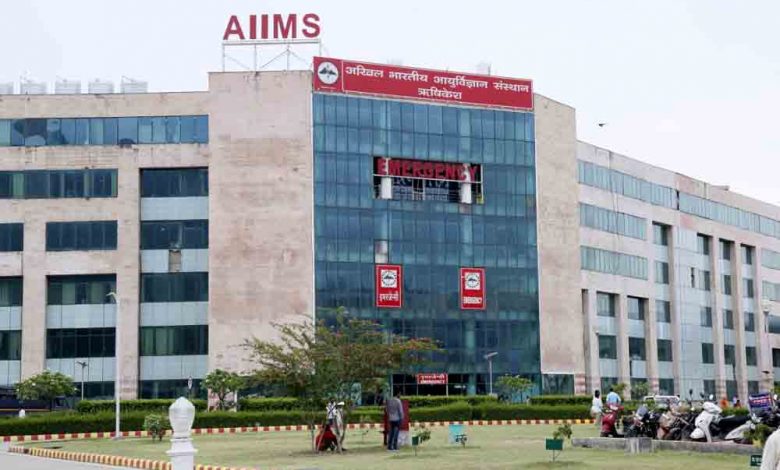 Tuesday, 04 October 2022 | PNS | DEHRADUN
The Head of the Department (HoD) of the Cardiothoracic and Vascular Surgery (CTVS) department at All India Institute of Medical Sciences (AIIMS) Rishikesh, Dr Anshuman Darbari has been honoured with the prestigious Mahatma Award. He was felicitated in a programme held in New Delhi on October 2.
Dr Darbari is a renowned cardiac surgeon and has been serving in AIIMS Rishikesh for more than 10 years.
The award has been given to Dr Darbari for his impressive contribution to healthcare excellence and his stellar role in developing a heart and lung surgery centre at AIIMS Rishikesh in Uttarakhand. The centre provides heart and lung surgery facilities to needy patients through the public welfare schemes of the Union and State government. It is noteworthy that Rishikesh AIIMS is the first among the six newly developed AIIMS under the Pradhan Mantri Swasthya suraksha Yojana established by the Central Government, which is providing this facility.
Expressing happiness, the Executive Director of AIIMS, Rishikesh Dr Meenu Singh said that Dr Darbari has brought laurels not only to the CTVS department but also to AIIMS Rishikesh.
The Mahatma Award has been instituted by the philanthropic and social entrepreneur company Live Week Washington, Eternal Gandhi group and Aditya Birla Group inspired by the selfless service spirit of Mahatma Gandhi. The Mahatma Award is given to corporate groups and individuals for outstanding humanitarian efforts in social work, social responsibility, and business sustainability. Since its inception in the year 2017, the Mahatma Award has so far honoured over 150 talented individuals and organizations with distinguished work.