Breaking News
Special session of U'khand Assembly likely to be convened for UCC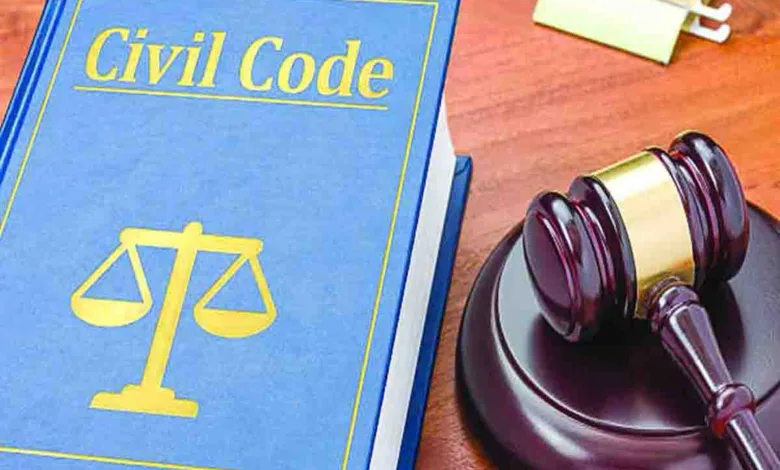 Sunday, 12 November 2023 | PNS | DEHRADUN
The Uttarakhand government could soon convene a special session of the Assembly to table the bill of the Uniform Civil Code (UCC) in the State. Apart from this the government is also planning to table the bill granting 10 per cent reservation for the statehood activists in the government jobs of the State. It is learnt that the expert committee on the UCC would submit its report to the chief minister Pushkar Singh Dhami after Deepawali.
The State government had set up a committee on UCC headed by retired Justice Ranjana Prakash Desai on May 27, 2022. Justice (retd) Pramod Kohli, social worker Manu Gaur, former chief secretary of Uttarakhand Shatrughna Singh and vice chancellor of Doon University Surekha Dangwal are the members of the committee.
The committee was mandated to examine all existing and relevant laws regarding marriage, divorce, right to property, inheritance, adoption and protection for implementation of UCC in the State. The committee has sought suggestions from the people of all sections of the society and the members of the committee have toured different parts of the State. It has compiled more than 1.5 lakh suggestions from different sections of the society. The sub committees of the UCC have held discussions with members of various religions, communities, stakeholders and sections.
In the run up for the Assembly elections of 2022, the chief minister Pushkar Singh Dhami had promised that the BJP government would bring a uniform civil code in the state and in the very first meeting of the State cabinet after swearing in of the new government last year, a decision to constitute an expert committee was made. CM Dhami has expressed his intention to implement the UCC in the State before the end of this year.
Apart from UCC the government can also table the bill to facilitate 10 per cent reservations in government jobs for the statehood activists. The bill was tabled during the monsoon session of the Assembly but was forwarded to the select committee of the Assembly. The committee headed by the Parliamentary Affairs minister Prem Chand Agarwal has submitted its report to the speaker Ritu Khanduri.