State
Speaker reviews arrangements for winter session of Assembly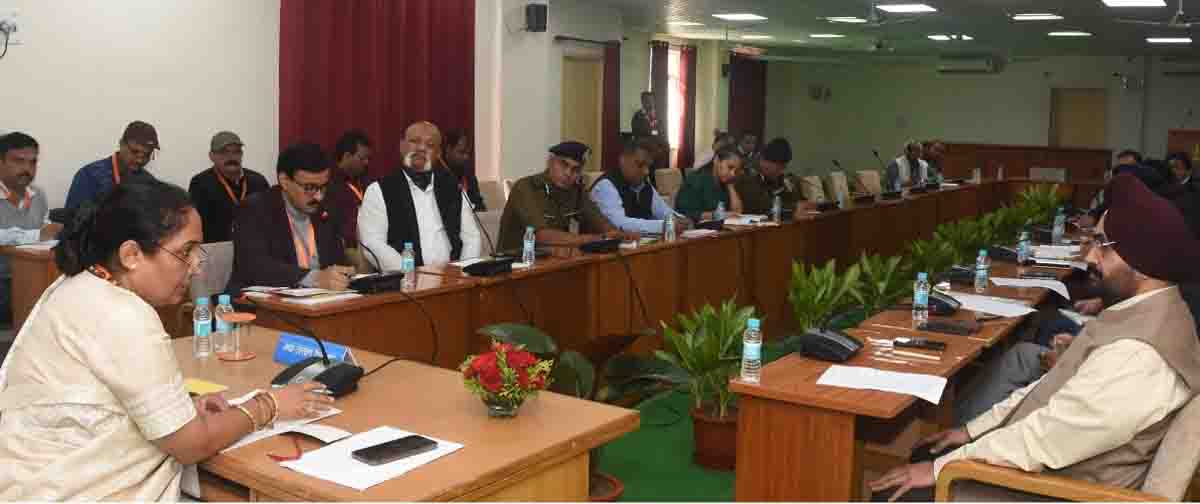 Monday, 28 November 2022 | PNS | DEHRADUN
524 questions received from members for session starting on Tuesday
In view of the upcoming winter session of the assembly, the speaker Ritu Khanduri held a meeting with senior officers of administration and police on Sunday.  Discussions on the security aspects and successful conduction of the session were held in the meeting. The speaker directed the officials to ensure necessary security measures and facilities for the ministers, MLAs, members of the Press, and visitors.
Interacting with the media persons after the meeting the speaker said that her secretariat has received a total of 524 questions for the upcoming session. She expressed hope that all the members would cooperate in the smooth functioning of the house. She said that the members should actively participate in the discussions on the development and other issues in their areas. On the question of the effect the removal of 228 ad hoc employees would have on the functioning of the house, she said 182 employees are there in the Vidhan Sabha secretariat and they are sufficient for the session.
The winter session of the State Assembly would start on November 29 in Dehradun. The State government is expected to table many bills and the supplementary budget in the house during the session.
The review meeting chaired by Khanduri was attended by the chief secretary SS Sandhu, director general of police Ashok Kumar, additional DGP (Law and Order) V Murugeshan, Garhwal commission Sushil Kumar, inspector general (Intelligence) AP Anshuman and others.