State
Parallel session planned in Bharadisain to seek permanent State Capital status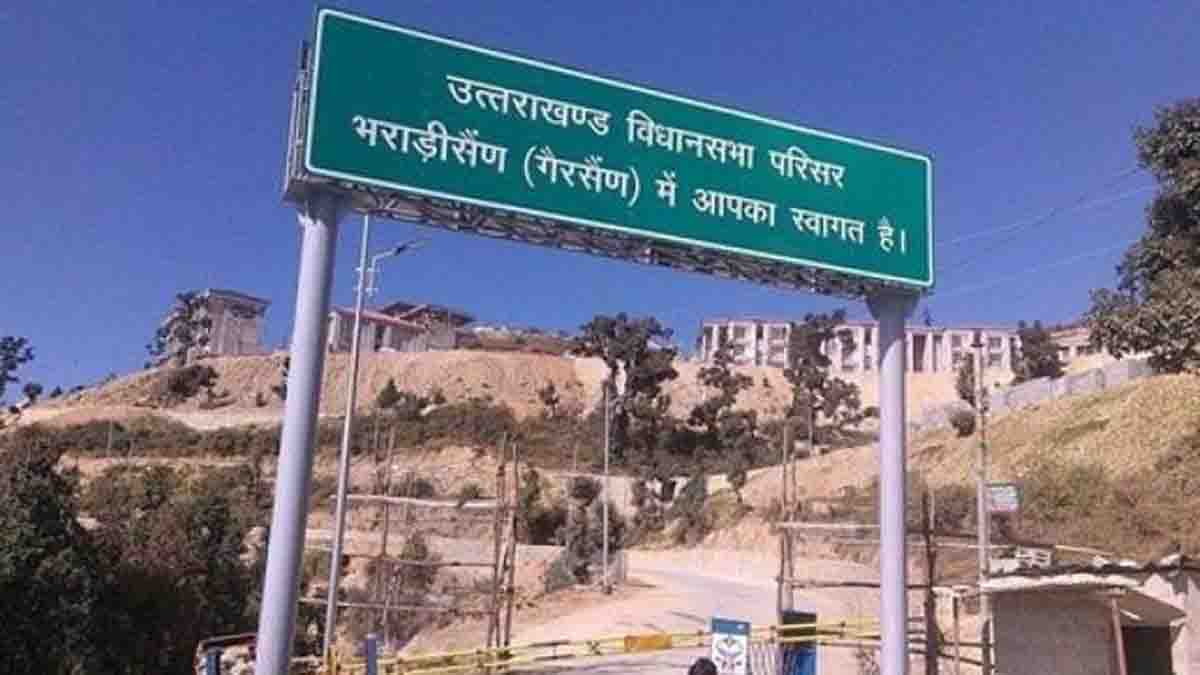 Monday, 28 November 2022 | PNS | DEHRADUN
In a unique way of expressing protest on what it terms as the continued apathy of the government towards Gairsain, a social organization demanding the status of permanent capital for Gairsain has decided to hold a Janata Vidhan Sabha session in Bharadisain. This program would coincide with the winter session of the Uttarakhand Assembly being organized in Dehradun from November 29.
 The Sanyukt Sangarsh Samiti for permanent Capital status to Gairsain would hold the special session in Bharadisain. In the session, the Janata Vidhan Sabha would pass the proposal to make Gairsain the permanent Capital of Uttarakhand and would earmark a budget for its development. Similarly, the budget would be allotted for Ramnagar- Gairsain and Tanakpur, Bageshwar to Karnprayag- Gairsain rail lines. The Janata Vidhan Sabha would pass the resolution to set up 26 districts in the state and allocate the necessary budget for them.
 The president of the committee Narayan Singh Bisht has written a letter to chief minister Pushkar Singh Dhami in which a request is made that since no opposition of the State government would be done during the session, the government should cooperate in its conduct. He said that the people of the State were hoping that the budget session of the Assembly would be organized in Gairsain but it was held in Dehradun. Similarly, the upcoming winter session is also not being organized in Gairsain. Bisht said that the Janata session is being organized to remind the government about Gairsain.
 The Garhwal secretary of the Communist Party of India (CPI) –ML, Indresh Maikhuri told The Pioneer that the demand for making Gairsain the permanent Capital of Uttarakhand is from the time of the statehood movement. He said that the government made Gairsain the summer Capital but it kept its distance from it even in summer. Madhuri said that now the people have decided to hold a parallel session in Bharadisain.