Breaking News
Terminated VS employees blame authorities for selective approach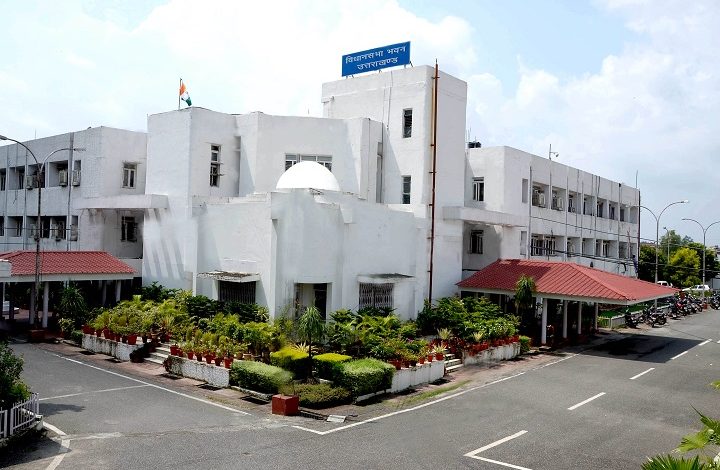 Monday, 28 November 2022 | PNS | DEHRADUN
In the counter affidavit filed in the HC, VS secretariat states that all 396 ad hoc appointments from 2001 to 2021 were done in an arbitrary, irregular & illegal manner
Though the double bench of the Uttarakhand High Court has quashed the stay imposed by the court's single bench on the termination of 228 ad hoc employees of Vidhan Sabha secretariat and has virtually endorsed the position taken by the speaker Ritu Khanduri on the issue, questions are being raised on the decision to remove only the employees recruited in the years 2016, 2020 and 2021. Interestingly in the counter affidavit filed in the HC, the Vidhan Sabha secretariat states that all 396 ad hoc appointments made from 2001 to 2021 have been done in an arbitrary, irregular and illegal manner which smells of nepotism, favouritism and corruption. 
This assertion on part of the Vidhan Sabha secretariat in the court puts a question mark over its decision to take action only on the employees recruited in the year 2016 and afterwards. In the counter affidavit the Vidhan Sabha secretariat tries to justify not taking action against employees appointed before 2016 by stating, "The expert committee pointed out that 168 ad hoc appointments made from 2001 to 2015 were regularised in 2013 and 2016. Vidhan Sabha secretariat is getting these regularisations legally examined as per the recommendations of the committee in the light of the judgement of the constitutional bench of Hon'ble Supreme Court in the State of Karnataka and others versus Uma Devi and others (2006).''
The terminated employees point out that the Vidhan Sabha secretariat has not sought any legal opinion as told to the HC even after two months. "It has come to my knowledge that the Vidhan Sabha secretariat has already taken legal opinion on the employees recruited prior to the 2016, the legal department has told it can take a decision on its own. This selective action is discriminatory,'' said one of the removed employee.
In the document submitted in the HC, the Vidhan Sabha secretariat has given a year-wise account of recruitments done in Vidhan Sabha and interestingly all of them were ad hoc in nature. In the year 2001 a total of 53 appointments were made while 28, five, 18, eight, 21 and 27 were appointed in the years 2002, 2003, 2004, 2005, 2006 and 2007 respectively. In the years 2008 and 2013 one employee each was recruited while seven were recruited in the year 2014. In 2016 a total of 149, in 2020 six and 72 were recruited in the year 2021. All the ad hoc employees recruited prior to 2016 were regularised while the remaining 228 recruited in 2016, 2020 and 2021 were terminated on the recommendations of the expert committee.
The Pradesh Congress Committee (PCC) president Karan Mahara told The Pioneer that the speaker should clarify as to why only selective action was taken in the matter. He said that the Kotia committee has found that all appointments done in the Vidhan Sabha secretariat from the year 2001 are against the norms.