Entertainment
Shiv Kumar: The Technocrat turned Bureaucrat with an Affinity for Writing Thrillers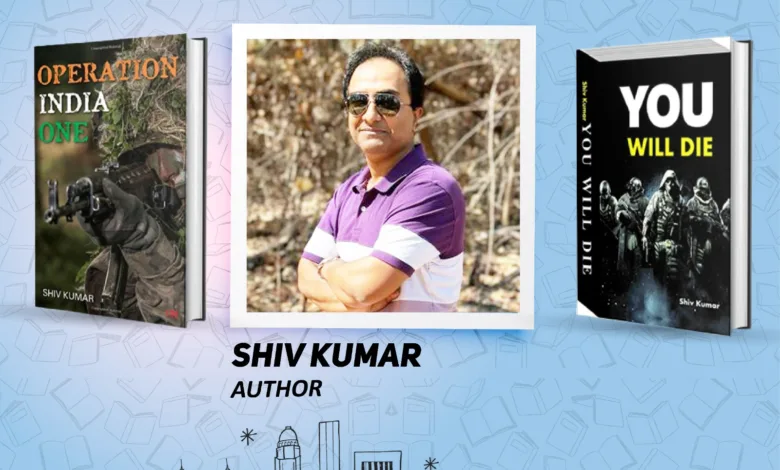 At the time when authors are being criticised for not creating something noteworthy, getting your hands on a fast-octane thriller is a treat. It not just satiates your hunger for quality writing but also gives you a clear idea about the prowess of the writer. It feels to be blessed while turning the pages of the masterpiece which not just raises your adrenaline but also takes you into a world of crime, blood, murder, espionage and death. And who could better churn out such hair-raising thriller than the technocrat-turned-author Shiv Kumar?
Shiv Kumar is working as assistant commissioner State Tax in Bihar. He completed his schooling from Mount Assisi, Bhagalpur and Modern School Barakhamba Road, New Delhi. After completing his schooling, he pursued his engineering from BIT Sindri. After completing his education, he worked for a few years as a senior engineer in Bharat Heavy Electricals Limited.
Kumar travelled extensively throughout India during his work and this enabled him to enrich his craft of writing. Debuting with Operation India One published in 2015 by OM Books International, Kumar has given testament of his power of writing hair-raising thrillers to the literary fraternity. Focussing on the Naxalite movement in his debut work, he sheds light on the various thought processes while dealing with such sensitive issues seen through the eyes of his protagonist.
Kumar loves to give a deeper meaning to his work than keeping it a mere thriller as is evident from his latest masterpiece, You Will Die. Portraying an assassination attempt in a race against time, he delves into the psychological aspects of the antagonist along with the stark reality of the socio-political dilemma prevalent in the modern society. The latest masterpiece not just gives us a cat and mouse thriller but also helps us to view the society in its depth. We hope Shiv Kumar would be enriching us with such masterpieces in the future.