Spirituality
Sesame oil ritually extracted for lord Badrinath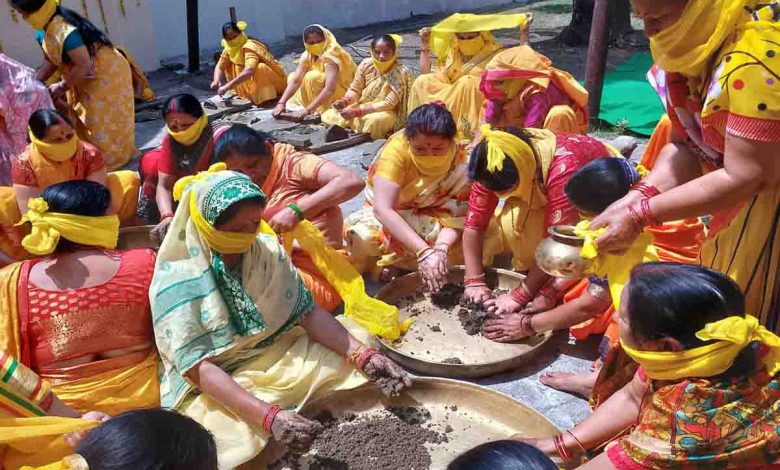 Saturday, 23 April 2022 | PNS | New Tehri
The tradition of extracting oil from sesame seeds as a religious offering to lord Badrinath took place at the palace of erstwhile rulers of Tehri at Narendranagar on Friday. The process of extracting sesame oil for Badrinath is centuries old.
At the Narendranagar palace, the sesame oil is extracted by the married women of the erstwhile royal family and the family priests from the Dimri community led by the erstwhile queen. This time, oil was extracted under the leadership of Rajya Laxmi Shah and her daughter Srija Shah. This oil is extracted in the traditional way by crushing the sesame seeds. Since ancient times, this tradition ushers in the process of opening the portals of Badrinath shrine. After extracting the oil, it is poured into a pot called Gadu Ghada. The Gadu Ghada Yatra r
eaches Badrinath shrine after passing through the major towns of Garhwal region on the day of the opening of the portals of Badrinath. The Yatra will reach Chela Chetram Dharmshala in Rishikesh as its first stop. On Saturday, the pot containing the oil will be kept for the darshan of the people. After that, the holy oil will reach Badrinath Dham.