State
Sandhu reviews preparation for G20 event in Ramnagar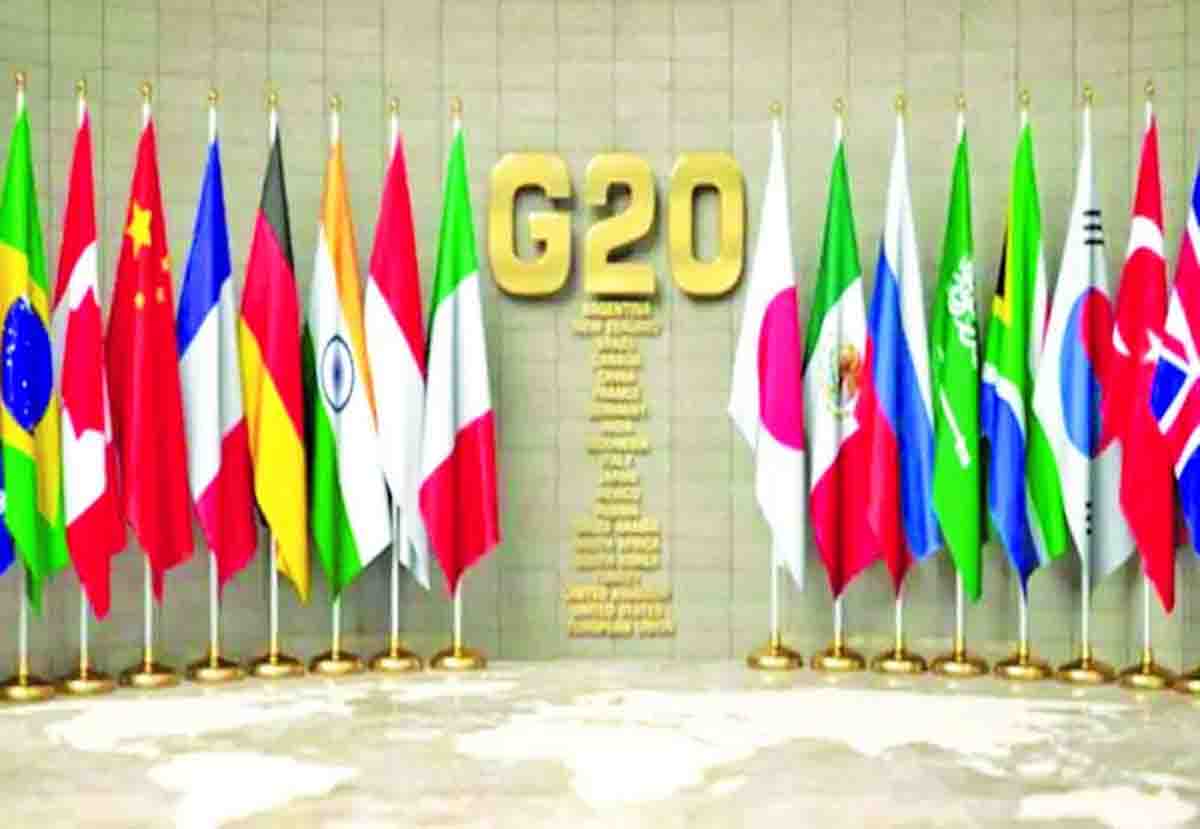 Wednesday, 01 March 2023 | PNS | HALDWANI
Chief secretary SS Sandhu reached the Pantnagar airport on Tuesday to review preparations for the G20 meeting proposed to be held in Ramnagar from March 28 to 30. Holding a meeting with officials of Udham Singh Nagar and Nainital districts, the chief secretary directed them to ensure that all preparations are completed on time. He said that it is a matter of pride for Uttarakhand that three meetings of G20 summit are to be held in the State. The round table conference to be held in Ramnagar will be attended by top scientists from abroad, he said, while adding that it will be a chief science round table conference.
Sandhu directed the Pantnagar airport director to conduct a survey of the airport and prepare a plan to beautify the airport and make it grand and attractive. Repairs, painting and other works should also be undertaken as per the requirement, he said. CCTV cameras should be installed in the hangar, lounge and other places from the security point of view, added Sandhu. He directed the Kumaon commissioner to appoint a liasoning officer for the guests arriving to participate in the conference. He directed that in addition to the airport an ambulance should accompany the delegates on their journey from the airport to Ramnagar, adding that a team of doctors and experts should be deployed in Ramnagar.In addition to this, he directed the Health department officials to keep the nearby hospitals on high alert. The local administration and police were directed to prepare accurate movement and traffic plans.
Sandhu directed the Culture department officials to provide a glimpse of the State's culture to the foreign delegates. The G20 event in Ramnagar will be an opportunity to introduce the foreign delegates to the valleys and aspects of the State's culture including folk dance, song and costume. Later while inspecting the road, the chief secretary directed the officials concerned to ensure good condition of the road along with installation of signage, safety measures and proper markings. He also directed the district magistrate concerned to widely publicise the G20 conference. Elaborate publicity should be undertaken with hoardings and banners every 20 kilometres along with other outdoor activities. Sandhu then reached Ramnagar and inspected the three hotels where the delegates are slated to stay. Additional chief secretary Anand Bardhan, principal secretary RK Sudhanshu, secretary BVRC Purushottam, Pankaj Kumar Pandey, Kumaon commissioner Deepak Rawat and other officials concerned were also present on the occasion.