Crime
Police return with fraud accused from Tamil Nadu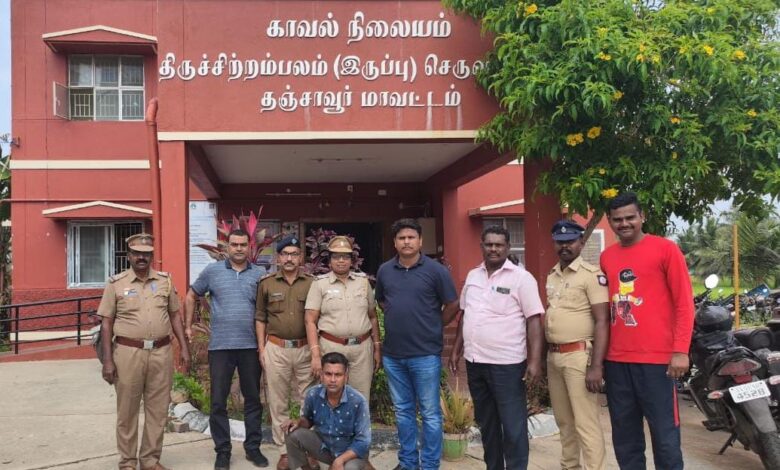 Wednesday, 25 January 2023 | PNS | PAURI
A man accused of Rs one crore fraud was arrested by the Pauri district police from Tamil Nadu and has been brought back to the State. The accused Arun Raj Chalaya was arrested in Tamil Nadu in a case registered in 2021 in Srinagar police station of Pauri district and was arrested late on Friday night.
According to the police, Srinagar resident SS Bhandari had lodged the first information report in Srinagar Kotwali in November 2021. The report stated that Arun Raj Chalaya had committed a fraud amounting to crores of rupees with him and other locals in the name of supplying furniture and other domestic articles. The Srinagar police registered a case against Chalaya under section 406 /420 of IPC. The investigation of the case was handed over to sub-inspector Ranveer Chandra Ramola.
The additional superintendent of police constituted a police team under inspector in-charge Hariom Raj Chauhan and under the supervision of circle officer Shyam Datt Nautiyal. The absconding accused was shifting to different locations to evade arrest. The Pauri senior superintendent of police Shweta Choubey had also announced a reward of Rs 5,000 for his arrest. The police at last got the information about his location in Tamil Nadu. The Pauri police went to Tamil Nadu and arrested the accused from Thanjavur district late on Friday night. The arrested accused told the police on investigation that he had come to Srinagar for the purpose of business on the advice of persons known to him. He took advance money from local residents of Srinagar and its adjoining areas to supply articles at cheap rates before the festivals of Dhanteras and Deepawali in 2021 and collected crores of money before leaving the place. He also allegedly committed fraud in Rudraprayag, Rishikesh and other places of Uttarakhand. He was confident that the police would not be able to trace him in Tamil Nadu.