Breaking News
Cabinet approves aid for businesses affected by Covid-19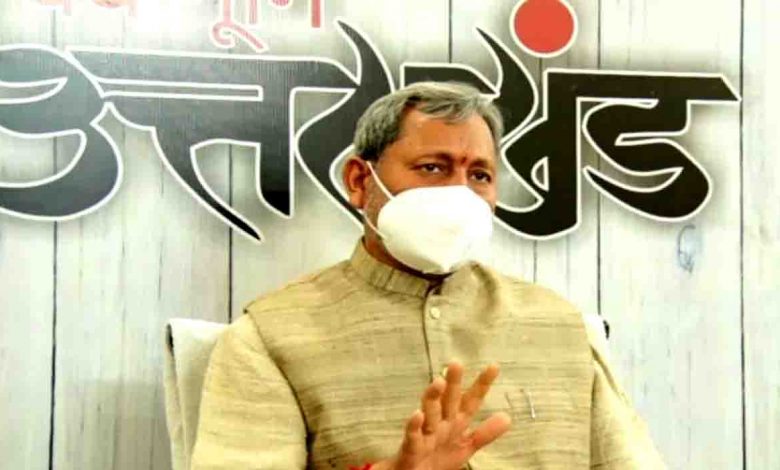 Thursday, 10 June 2021 | PNS | Dehradun
The State cabinet has given its approval to Vatsalya Yojana for children orphaned by Covid-19. This scheme will be applicable from March 2020 to March 2022. Children who have lost their parents or guardian to Covid-19 will receive Rs 3,000 per month along with free ration and educational expenses till they reach 21 years of age under this scheme. This and other decisions were taken in the meeting of the cabinet presided over by chief minister Tirath Singh Rawat on Wednesday.
Informing the media about the cabinet decisions, cabinet minister and state government spokesman Subodh Uniyal said that decisions were taken on a total of 14 points in the meeting.
In a major decision to compensate for financial loss suffered by industry due to Covid-19, the cabinet decided to grant Rs 28.99 crore to those in the tourism industry. Individual beneficiaries will receive Rs 2,500 per month each for two months via DBT as financial assistance. A total of 352 tour operators will be provided Rs 10,000 per firm via DBT while 303 registered adventure tour operators will also receive Rs 10,000 per firm. Those taking loan under home stay scheme in the Veer Chandra Singh Garhwali scheme from April 1 to September 30 will be reimbursed the interest amount. Further, 631 registered rafting guides will also receive Rs 10,000 each apart from which the cabinet also approved relaxation in license renewal along with exemption in rafting and aero-sports license renewal. The cabinet also approved inclusion of nano enterprises under the Mukhyamantri Swarozgar Yojana. A target has been set to assist 20,000 small businessmen involved in sewing, weaving, making tea and fruit sellers among others who have been affected by the lockdown. This will entail Rs 10 crore expense of which Rs five crore will be borne by the Hans Foundation, Each beneficiary will be provided Rs 5,000 subsidy for enterprise costing Rs 10,000 to Rs 15,000 with Rs 1,000 as margin money. The cabinet also approved demolition of eight old buildings of Garhwal Mandal Vikas Nigam for administrative block, command and control building and other features as part of the Kedarnath reconstruction master-plan.