Others
Bodies of duo missing since Saturday found with car wreck in Tehri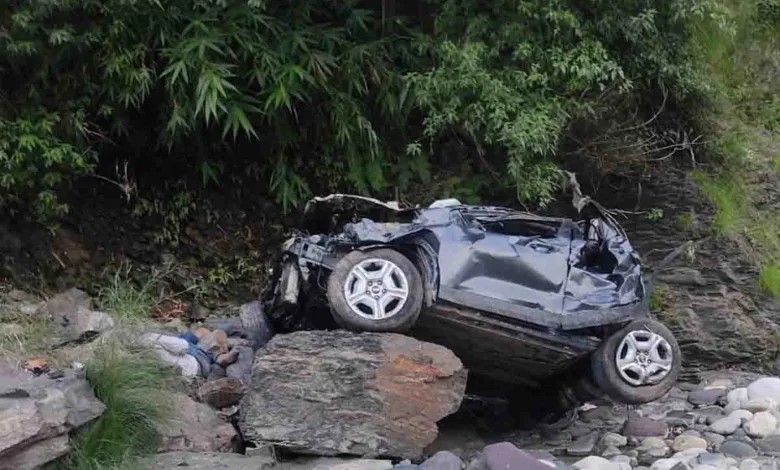 Tuesday, 26 September 2023 | PNS | NEW TEHRI
The bodies of two persons who were missing since Saturday night were recovered on the banks of the Yamuna river near the Marod bend on the Yamunotri highway in Nainbagh Tehsil of Tehri district on Monday.
The local police received information on Monday evening that a car had fallen down the mountainside near the Marod bend. Due to the mountainside being very steep and its proximity to the river, the State Disaster Response Force (SDRF) was called to the site. The SDRF team along with the police undertook the operation at the scene. The team discovered two bodies identified later as those of Vijay Walia (53) from Dehradun and Pawan Kumar (66) from Haridwar.
The officials stated that it is likely that the car the duo was in met with an accident on Saturday night as both of them had not been receiving their phones since that night. Police reports about them being missing were lodged in the Dehradun and Haridwar police stations on Sunday. The Tehri district disaster management officer informed that the operation had been stopped in the evening due to the darkness and the mountainside being steep. It will be resumed again at 6 AM on Tuesday.