Others
UPES School of Health Sciences & Technology celebrates World Pharmacists Day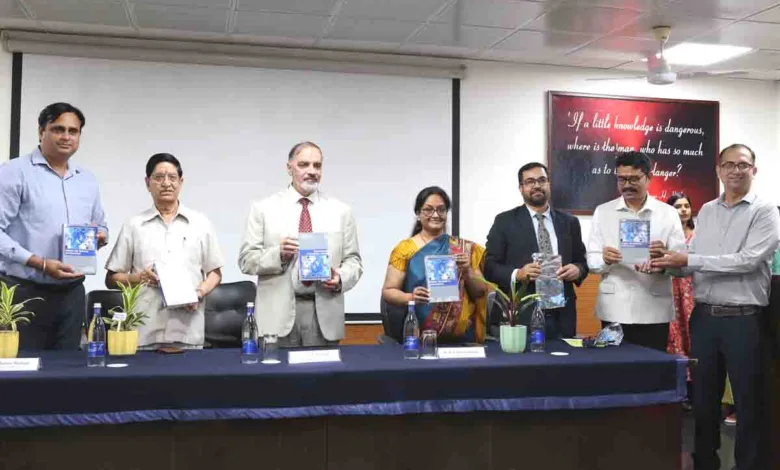 Tuesday, 26 September 2023 | PNS | DEHRADUN
UPES School of Health Sciences and Technology celebrated World Pharmacists Day on Monday. The theme of the event was 'Pharmacists Strengthening the Health System- Angdaan Mahadaan,' informed the UPES office-bearers and added that the faculty members and the students had spoken of the critical role of pharmacists in the society.
To mark the day, a host of events was organised at the institute's campus, including a quiz. The students dwelt on the significance of organ, tissue, blood and stem cell donation. This was followed by a debate cum panel discussion on the topic- Next-Generation Healthcare System in India- which highlighted the important aspects of evolving healthcare in the country through students' dynamic performances, the organisers of the event said. They further said that with the help of creative storytelling and performances, students conveyed the importance of organ donation in saving lives. Moreover, the students participated in a food and stall event with the theme of 'Cooking without Fire' to promote sustainable and eco-friendly cooking methods.
Speaking on the occasion, the president of Himalaya Wellness Company, Dehradun S Farooq, who was the chief guest of the programme, said that India holds a prominent position in the pharmaceutical industry, ranking third globally in terms of volume, and added that when it comes to the value aspect, India currently stands at 14thposition. He stressed on innovation to improve things. Highlighting the importance of pharmacists in the community, the dean, UPES School of Health Sciences and Technology, Padmavathy Venkatasubramanian said that the pharmacists had played a critical role during the pandemic, particularly in the rural areas.