State
Authorities gear up for Assembly budget session in Doon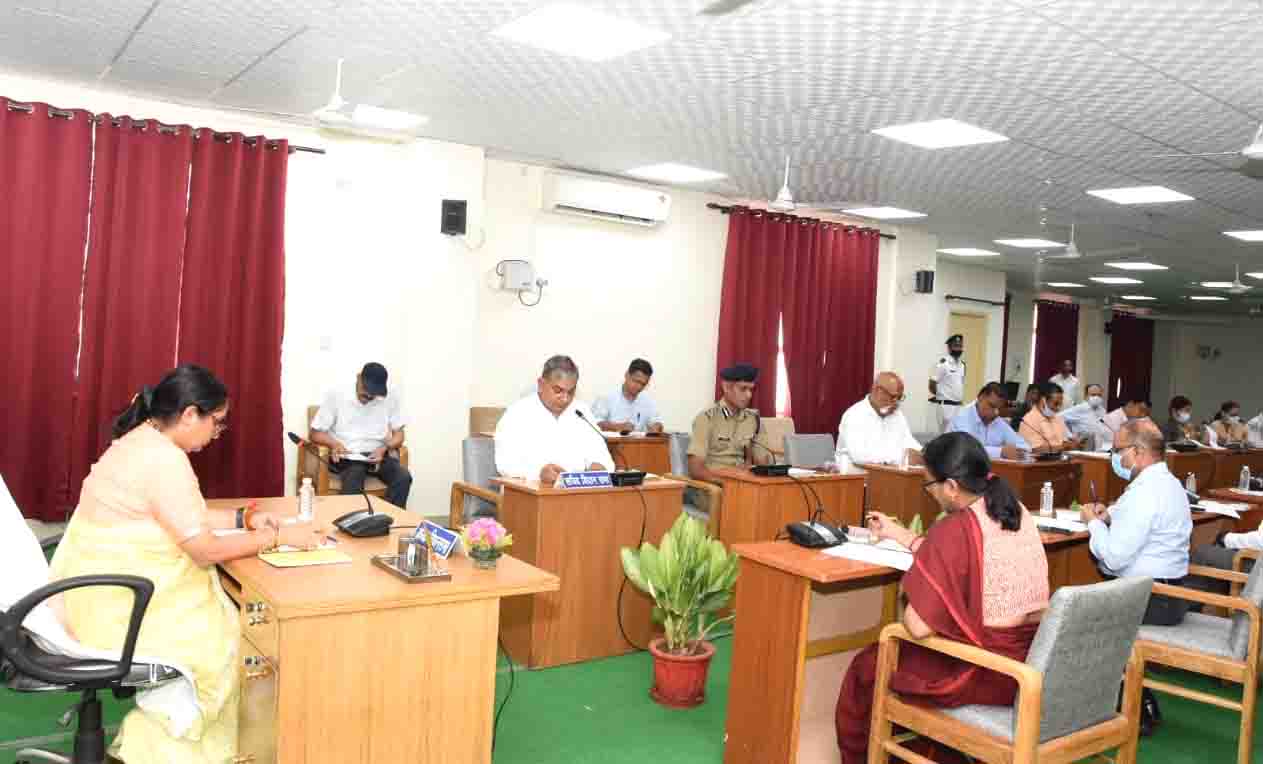 Speaker Khanduri issues directions to police & administration officials in meeting
Tuesday, 07 June 2022 | PNS | Dehradun
The speaker of Uttarakhand Assembly Ritu Khanduri chaired a meeting of the senior officers of police and administration in her Vidhan Sabha office on Monday and reviewed the preparations for the upcoming budget session of the Assembly. In the meeting she directed the officers of police and Assembly secretariat to ensure proper security arrangements during the session. She said that information about the traffic diversions for the session should be properly conveyed so that the general public is spared from inconvenience. The speaker said that on the recommendation of ministers two and on recommendation of members, one entry card would be issued for the visitor's gallery. She added that the proceedings of the house would be recorded and webcasted by the Information department. In the meeting she also gave necessary instructions for the parking of vehicles and public address system and asked the officers of fire safety to remain vigilant.
She informed that the Vidhan Sabha secretariat has so far received 502 questions for the session. Later interacting with the media persons the speaker said that since the Covid-19 pandemic is not yet over, it is mandatory for all to wear masks and use sanitizer.
The budget session of the Uttarakhand assembly would commence on June 14 in Dehradun. Normally the budget session of the assembly is held in the month of February- March but this year the general budget of the state could not be prepared because of the assembly elections. After the election, the Pushkar Singh Dhami government got a vote on account of Rs 21,116.81 crore passed from the State Assembly. Since this vote on account was for only for four months the state government needs to pass the general budget now.
The meeting was attended by additional chief secretary Radha Raturi, Inspector General (Intelligence) AP Anshuman and other senior officers.