Top Stories
U'hand Cong holds protest march to CM's residence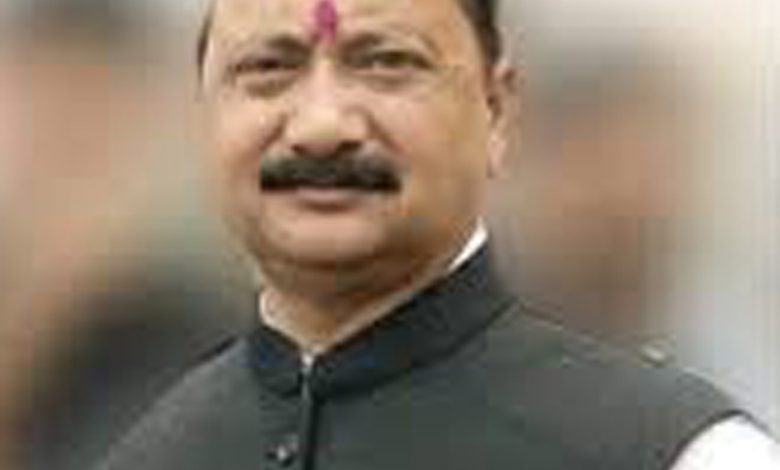 State govt insensitive to the problems of the affected families of Joshimath: Mahara
Wednesday, 11 January 2023 | PNS | Dehradun
Accusing the State government for being insensitive to the problems of the affected families of Joshimath city, the leaders and workers of Uttarakhand Congress organised a march to the residence of chief minister on Tuesday. The Congressmen were prevented by the police personnel from moving forward in Hathibarkala area following which the agitated leaders of Congress party registered their vehement protest. The Pradesh Congress Committee (PCC) president Karan Mahara said that the party was demanding time for a meeting with the chief minister Pushkar Singh Dhami from the last four days but the CM has no time for the principal opposition party and its leaders. He said that the Congress workers were forced to hit ground when the CM gave no time for the meeting.
" It is very surprising that this government has no time to meet us. Our leader Rahul Gandhi has expressed deep concern over the Joshimath situation. The Congress president has even addressed a press conference on the issue. The State government has not convened a meeting of the State cabinet to address the situation yet which is unfortunate,'' he said.
The former PCC president and Chakrata MLA Pritam Singh said that the problems of the people of Joshimath are due to the apathetic attitude of the government. He claimed that the displaced families have not been given ration in the required amount and there is no provision of milk for their children. Singh said that it is unfortunate that the Prime Minister of the country has not tweeted a single word to provide comfort to the affected families of Joshimath. The Congress chief spokesperson Garima Dasauni said that the Congress party wants to discharge its duties of a positive and constructive opposition and wanted to share its suggestions with the government but no time was given to its leaders to meet the CM. She added that Police placed barricades to prevent the march of Congress and it misbehaved with women. MLA Madan Bisht, former MLA Vijay Pal Sajwan, Rajkumar, vice president organisation Mathura Dutt Joshi and others attended the March.