Breaking News
TSR to oversee BJP's outreach campaign in UP's 5 LS seats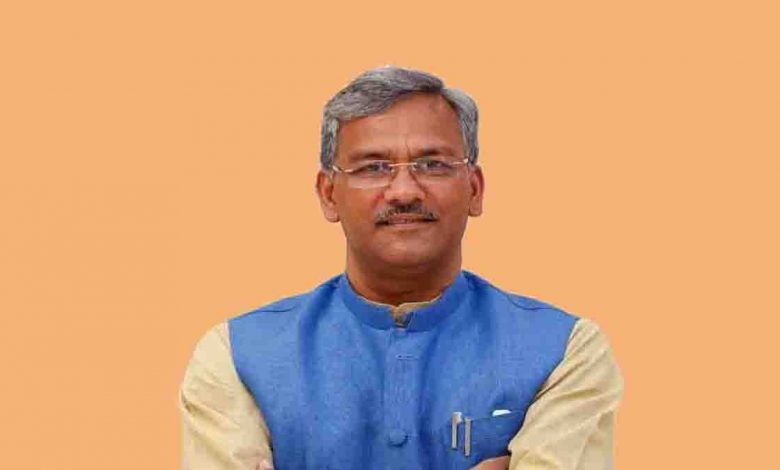 Thursday, 01 June 2023 | PNS | DEHRADUN
The Bharatiya Janata Party (BJP) high command has entrusted the responsibility of five Lok Sabha seats in Uttar Pradesh to the former Uttarakhand Chief Minister Trivendra Singh Rawat in view of the upcoming Lok Sabha elections in 2024. BJP has decided to undertake a mega outreach programme in the all Lok Sabha constituencies in the country from June 1 to 30 and the party has given him to oversee the campaign in five parliamentary constituencies in UP ( Azamgarh, Ballia, Bansgaon, Salempur and Deoria). He will leave for UP on June 2 to start the mega outreach programme in Azamgarh on June 3. Informing about his schedule, TSR said that he will reach Banaras on June 2 by air in the afternoon. He will start his first public connect programme from the Azamgarh Lok Sabha constituency.
Rawat said that he will make the public aware of the work done for the development of the constituencies and the country in the past nine years under the leadership of Prime Minister Narendra Modi. He said that he will work for the programme as per the party's strategy along with party workers and office bearers. He said that he will also go door-to-door to connect with the public and will also interact with enlightened and intellectual sections of the region, businessmen, farmers, youth and women among others to raise awareness about the works done by PM.
The party high command has prepared a list of 1,000 eminent persons in each Lok Sabha constituency and he will also meet these people in all five constituencies given to him. BJP is in a strong position here and all these constituencies have their party's MLA but they will put extra effort to ensure the party wins the Lok Sabha elections with the maximum number of votes in 2024.