Sports
Trials held for national kabaddi competition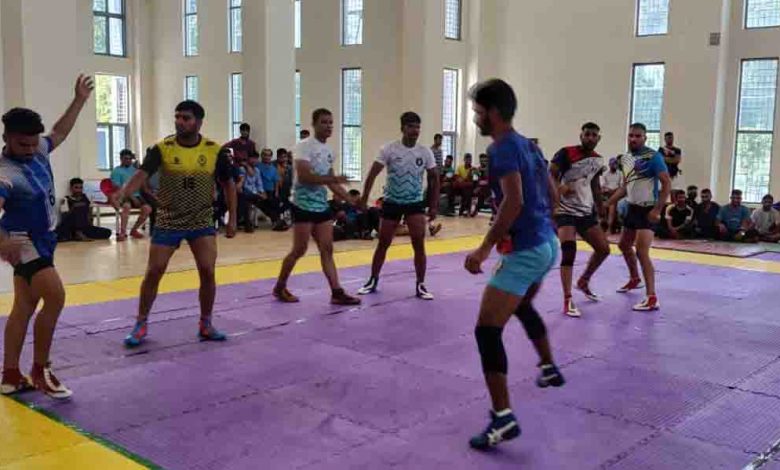 Monday, 11 July 2022 | PNS | Dehradun
The Uttarakhand Kabaddi Association held trials for the State level senior men at the Parade Ground multi-purpose hall on Sunday. A total of 70 youth from various districts of the State participated in the trials.
Kabaddi players from the police, BEG Roorkee and other departments were also among those who participated in the trials. The players selected in the trials will represent Uttarakhand in the 69th national senior men's Kabaddi competition to be held in Haryana from July 21 to 24. The selected players will be attending a camp for training from July 12 to 20 in Haridwar.
Uttarakhand Kabaddi association general secretary Chetan Joshi, former Kabaddi coach of the police Rishipal Malik, Dehradun Kabaddi association head Vimal Dabral, secretary Kishan Dobhal and others were also present on the occasion.