Others
RTO to launch drive against improper operation of e-rickshaws and Vikrams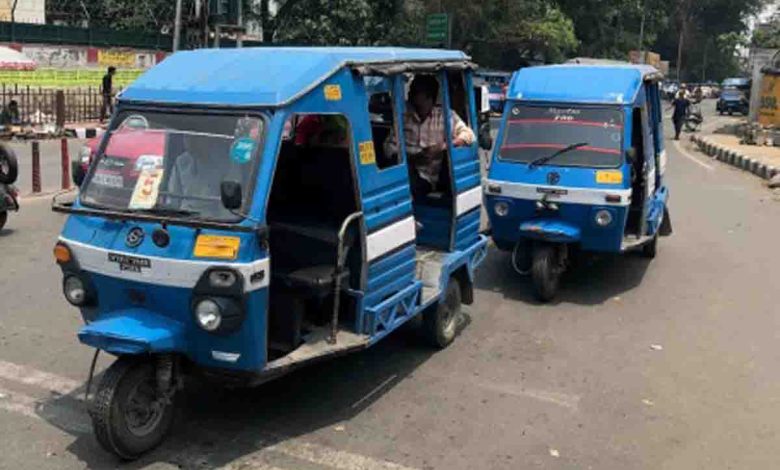 Thursday, 01 December 2022 | PNS | DEHRADUN
The Regional Transport Office (RTO) will launch a campaign to ensure the proper operation of Vikrams and electric rickshaws in Dehradun. Commuters have to face inconveniences in Vikrams and e-rickshaws on a daily basis whether it is when adjusting the extra person in a seat meant for only two to three passengers or getting charged varied fares by different drivers for the same routes. In several areas, the e-rickshaw drivers charge a minimum fare of Rs 10 while some charge Rs 20 which is going on for the past several months.
According to the commuters, e-rickshaws are accessible from internal routes and colonies due to which, they have to pay extra because auto rickshaws charge way more fare than them. Since not many are willing to walk extra and then pay more to Vikram or auto rickshaw drivers, people pay extra to e-rickshaw drivers, said Sundar Singh, a local of Dalanwala. Many also talked about how they have to strain themselves to adjust to Vikram's seat with the other three commuters to commute daily. "Sometimes I do not sit when there are already three passengers on a Vikram's seat but you have to give up when you are getting late or have an emergency. We punish our bodies even after paying the fare. I have seen people falling down their seats when a Vikram runs fast or runs over a speed breaker. The situation has become so bad that many drivers do not allow overweight people to sit on seats to make sure more people can sit there," said college student Diwas Rawat. 
Talking about issues regarding Vikrams and e-rickshaws, the regional transport officer (Enforcement) Shailesh Tiwari said that the RTO is aware of the difficulties faced by commuters and the Transport department will soon commence a major campaign to ensure proper operation of such public transport vehicles in Dehradun. It will be commenced in the next few days in the city, added Tiwari.