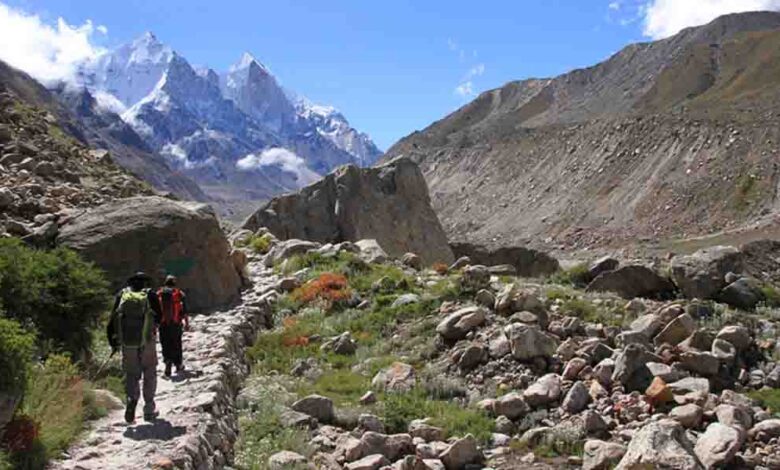 Thursday, 01 December 2022 | PNS | NEW TEHRI
The Gangotri national park was closed to visitors for the winter on Wednesday. Compared to past years, tourists and mountaineers reached Gangotri national park in large numbers this year. Tourists will now have to wait till April 1 next year to visit Gangotri national park and Gartangali.
In addition to rare wildlife and flora, the Gangotri national park is also noted for the high Himalayan peaks. Along with this, tourists also trek to Gaumukh, Kedartal and Tapovan. The national park is situated in Uttarkashi district in the upper catchment of the Bhagirathi river. It is enveloped by dense coniferous forests comprising pine, deodar, fir, spruce, oak and rhododendrons. The wildlife in the national park includes snow leopard, black bear, brown bear, musk deer, Himalayan monal and Himalayan tahr among others.
During the season which ended on Wednesday, 28,500 tourists including more than 800 foreigners visited the park. The national park administration earned revenue of more than Rs 60 lakh from the visitors. Earlier, in the year 2019, 18,883 tourists had visited the national park.Gangotri national park ranger Pratap Singh Panwar said that due to better preparations and arrangements, a record number of Indian and foreign tourists reached the park this year.
Meanwhile, the national park administration is installing 40 camera traps to monitor the movement of wildlife. With the closure of the park gates in winter, the administration has stepped up the work of installing camera traps. These state-of-the-art cameras are capable of capturing every single movement of the wildlife. Along with the cameras, the park administration has also started long distance patrolling to protect wildlife from poachers.