Entertainment
Prabha Khaitan Foundation holds maiden literary event in Doon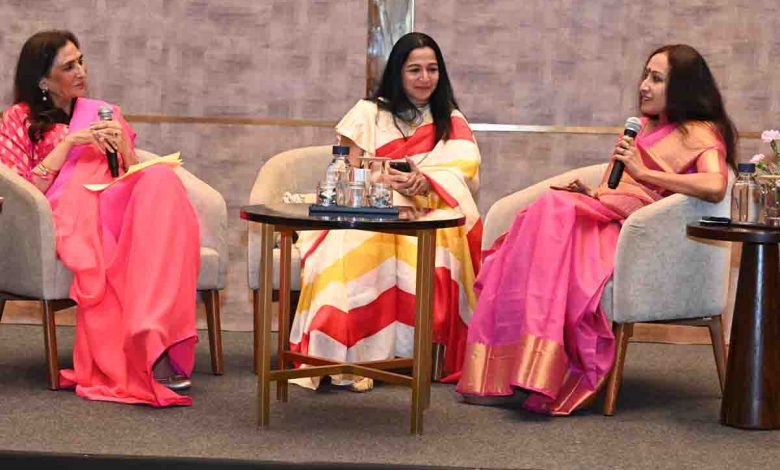 Thursday, 23 June 2022 | PNS | Dehradun
As part of its efforts to encourage literature, art and culture, the Prabha Khaitan Foundation launched its activities in Dehradun under its literary initiative The Write Circle. The event saw a panel discussion on 'Goddesses, Queens, and Leaders – Indian Women Down the Ages' involving authors Kiran Manral, Koral Dasgupta and Neelima Dalmia Adhar. Discussing Indian women down the ages Dasgupta spoke about her book 'The Sati Series' which explores the stories of Pancha Kanya from Indian mythology – Kunti, Ahalya, Draupadi, Mandodari and Tara. She retells the stories of the Pancha Kanya in her book with each of the main women characters having a different tale to tell – exploring their lives, relationships, and society from their point of view. Manral spoke about 30 iconic women who changed India –luminaries from the world of politics to sport, cinema to performing arts, business leaders to scientists and legal experts presented in her book 'Rising: 30 Women who Changed India'.
She shared stories about women and their challenges, choices, and passions along with snippets of how women broke glass ceilings, crossed societal restrictions and pursued their dreams against great odds.
Adhar talked about her book 'The Secret Diary of Kasturba' giving the audience a glimpse of the life of a person and her dealings with her husband MK Gandhi, considered a Mahatma by many. Pooja Khanna and Pooja Marwah from Ehsaas Woman of Dehradun also addressed the gathering on the occasion.