Others
Officials discuss single-use plastic ban with traders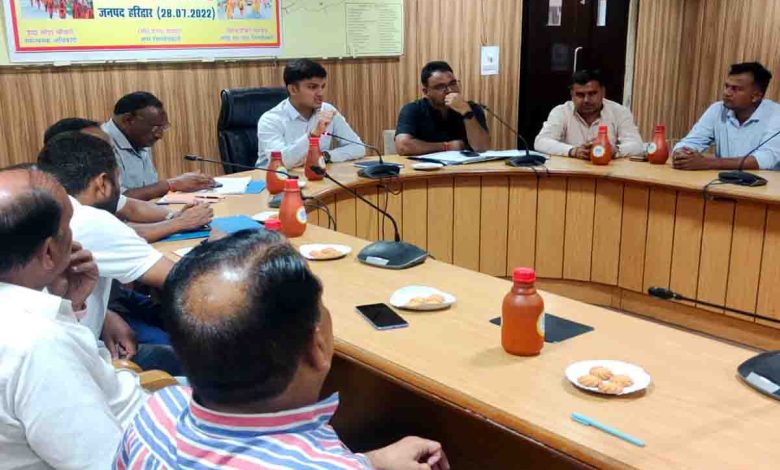 Friday, 06 August 2022 | PNS | HARIDWAR
Chief development officer Prateek Jain presided over a meeting with Vyapar Mandal representatives regarding the ban on single-use plastics. Jain and municipal commissioner Dayanand Saraswati gave detailed information about the single-use plastic items banned including disposable plastic cutlery, items with plastic sticks polystyrene (thermocol) for decoration, plastic straws, disposable plastic plates, cigarette packets with film wrapping, PVC banners of less than 100 microns and polythene carry bags among other items.
CDO Jain said that there was some confusion among the traders regarding single use plastic. The authorities expect necessary cooperation from the members of the business fraternity, he added. For this purpose, the meeting was held to provide them correct information. The officials also appealed to the traders to spread awareness regarding the ban on single-plastic items.
Jain further said that alternative items like steel glasses, glass bottles and clay bottles should be used in place of the banned plastic items. He said that in the next few days, the administration will undertake a publicity campaign regarding single-use plastic, after which the action of issuing challans and confiscating the banned items will be initiated. Office bearers of the Vyapar Mandal assured the officials that they will fully cooperate with the district administration in discouraging the use of single-use plastic.