State
NHPC delegation meets Power minister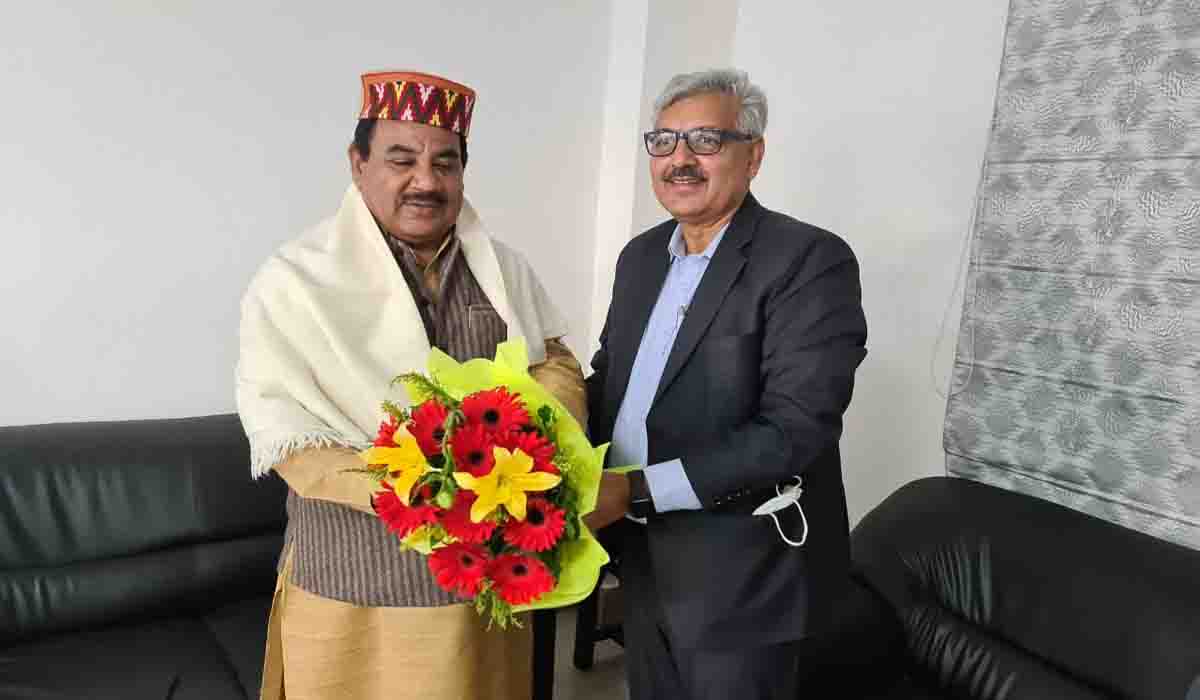 Thursday, 28 October 2021 | PNS | Dehradun
A delegation of NHPC headed by its chairman and managing director AK Singh met the Power minister Harak Singh Rawat on Wednesday.
Discussing various issues with the minister, the delegation also made a presentation of various hydro electric projects of the corporation in the state. The delegation informed Rawat that the expert committees had recommended construction of NHPC's Kotli Bhel-I hydro power project considering which the state government should write to the Power ministry to secure approval for the project.
The officials also talked about the 630 MW capacity Garba Tawaghat project in Pithoragarh, 120 MW Chungar Chal and 230 MW Sela Urthing power projects. Considering the presentations made by the delegation, the Power minister assured that he will give serious thought to the issues raised by them. Construction of new power projects in the state will help achieve the target of making Uttarakhand an energy state while also assisting the state financially, said Rawat.