State
Misinformation being spread about destruction of evidence: Bhatt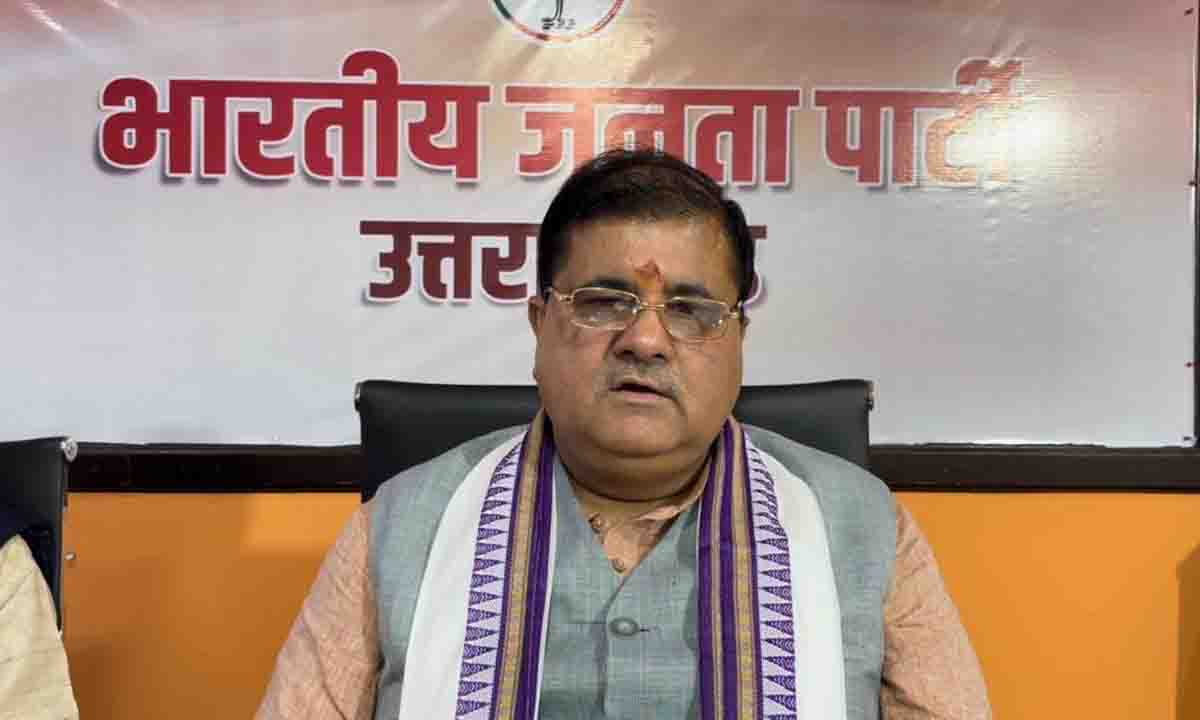 Monday, 26 September 2022 | PNS | DEHRADUN
The Bharatiya Janata Party has strongly objected to the Congress and some "anti-social" elements allegedly spreading misinformation about evidence being destroyed at the Vanantara resort where Ankita Bhandari used to work as a receptionist. The BJP's reaction comes after Congress leaders including former chief minister Harish Rawat have questioned on social media whether demolishing a part of the resort resulted in destruction of evidence.
BJP State president Mahendra Bhatt said on Sunday that the police had conducted videography of the resort on September 22 and sealed it. The outer portion of the resort constructed illegally was demolished. Bhatt further said that the forensic team has also issued a video on the collection of evidence while chief minister Pushkar Singh Dhami has directed that the case be processed in a fast track court to ensure swift justice.
Bhatt appealed to all political and social organisations to unite for the legal process to ensure justice to Ankita. The BJP State president said, "Within 12 hours of registering the case, the police caught the accused and within 24 hours they recovered the body from the Chilla canal. Further, after collecting initial evidence on September 22 from the resort, the building had been sealed. Now, on the directions of the CM, the SIT forensic team is collecting evidence from the scene and a video regarding this has also been made public. Directions have been issued that within one month the SIT probe should be completed and the case should be taken to a fast track court." Bhatt further said that the BJP and the State government had expelled the family members of the main accused. The BJP government is committed to working for getting the maximum punishment for the guilty, he stressed.
Earlier, Bhatt also had a telephonic conversation with Virendra Bhandari, the father of the victim. He assured that the entire BJP and CM Dhami are standing with the family in this difficult situation.