Top Stories
HC directs NTPC and petitioner to approach NDMA regarding Joshimath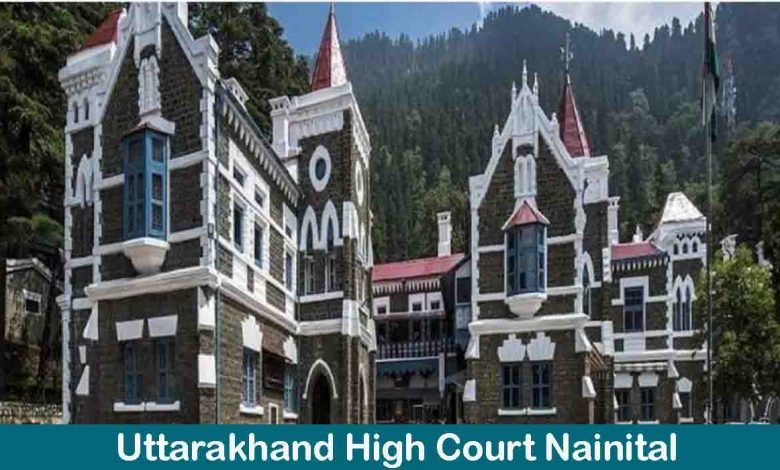 Tuesday, 26 September 2023 | PNS | NAINITAL
Hearing on a public interest litigation regarding the land subsidence in Joshimath, the Uttarakhand High Court has directed the petitioner and the NTPC to approach the National Disaster Management Authority (NDMA) regarding the use of explosives and issues related to construction in the region. The division bench of chief justice Vipin Sanghi and justice Alok Kumar Verma directed that the NDMA will hear the issue and submit its recommendations to the government. The government will submit the same in the court. The matter has been set for hearing next on November 9.
During the hearing on Monday, the counsel representing NTPC submitted an application and sought permission for blasting and construction works in the Joshimath area. The NTPC has stated that its project is located 15 kilometres from Joshimath town. The petitioner opposed this, contending that the project is about 1.5 kilometres from Joshimath. The petitioner stressed that the NTPC should not be given permission to carry out explosions. Considering the arguments of both the sides, the High Court directed them to approach the NDMA.
Almora resident PC Tiwari had filed the PIL in 2021 stating that the State government's preparations for tackling a disaster scenario are incomplete. The petitioner had further stated that the State lacks weather forecast equipment in high altitude areas. Tiwari had further contended that there is no arrangement for the safety of those working in hydro power projects. In the name of safety such workers are provided only a helmet. They are not provided any training to tackle disaster scenarios and they lack any equipment to deal with such situations, the petitioner has stated.