Top Stories
Gender equality ingrained in Indian perspective & scenario: Koshyari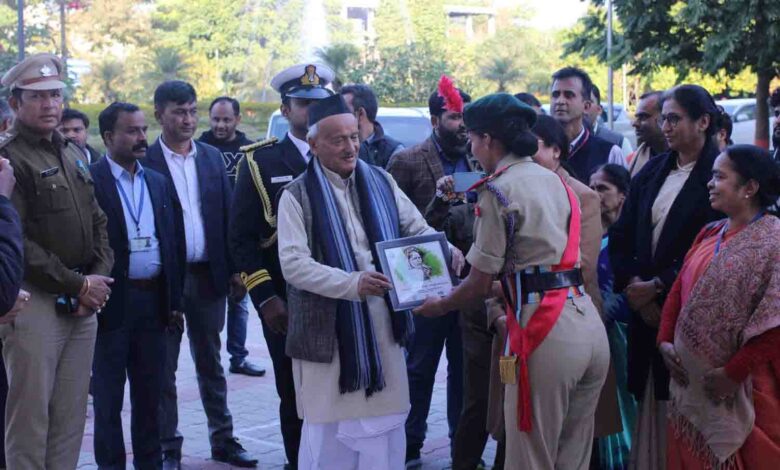 Sunday, 27 November 2022 | PNS | DEHRADUN
The Governor of Maharashtra, Bhagat Singh Koshyari said that there are a lot of pre-conceived ideas concerning the status of women in India which have been fuelled by the western perspective regarding gender equality. Gender equality, he said, is ingrained in the Indian perspective and scenario. He was addressing the valedictory session of the international seminar "Bhartiya Woman: A True Perspective' at Doon University on Saturday. This seminar was jointly organised by SNDT Women's University, Mumbai, Samvardhinee Nyasand Doon University. Congratulating everyone on the occasion of Constitution Day, he said that the Indian constitution guarantees equal rights and opportunities to both men and women. Koshyari said that women need to be encouraged to pursue their dreams.
The chief coordinator of Rashtriya Sevika Samiti, Seeta Gayatri said that in order to bring and maintain the right and true perspective of the Indian women, it is essential to have maximum participation of women. The vice chancellor of Doon University, Surekha Dangwal said that women have achieved a lot and yet a lot remains to be achieved.
The sessions were divided into four parts Medha, Dhruti, Shree and Keerti on the second day of conference. Papers were presented on topics like role of women in independent India, women empowerment, women and health and positive parenting. In the seminar emphasis were laid on issues like Indian women, freedom fighters and contribution of Indian women in environment protection. A discussion was held on Indian traditional practices about health and family along with women voices from Himalaya. A number of students and faculty members attended the event.