State
Congress has time for criticism, not suggestions during disaster: BJP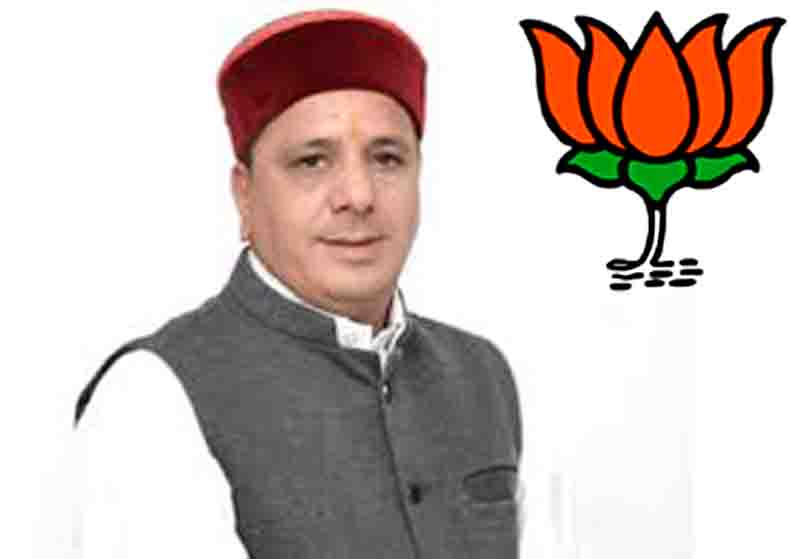 Monday, 20 November 2023 | PNS | DEHRADUN
Responding to statements being made by Congress leaders regarding the Silkyara tunnel incident, the Bharatiya Janata Party has stated that the Congress was indulging in disinformation regarding the cause of the disaster. However, so far it has not shown sensitivity and given any suggestions, which raise questions at its role as a responsible opposition.
The BJP State media in-charge Manveer Singh Chauhan said that the Central and State government are putting in all efforts to rescue the 41 workers stranded in the partially caved-in Silkyara tunnel. The help of the best and most experienced experts from across India and abroad is also being taken in the rescue operation. Chauhan said, "The Union Road Transport and Highways minister Nitin Gadkari also visited the site of the incident. He has stressed that saving the lives of the stranded workers is the top priority of the government and has also shared the rescue plan.
The nation and State are concerned about the people who have been stuck in the tunnel. In addition to the rescue operation being undertaken at a war footing round the clock, prayers and hawans are also being held for their safety and rescue. However, the Congress is pointing out flaws in the tunnel and is appearing to play politics even on the lives of the stranded workers," the BJP State media in-charge said.
Chauhan further said that the Congress should come forward if it has any constructive suggestions to give. The government is working on six options as part of the efforts to rescue the stranded workers and the advice of foreign experts and top experts from India is also being taken in the operation. The morale of the stranded workers is good and they are being provided medicines, food, drinking water and oxygen. Talks are also being held with the family members of the stranded workers. It is also important to maintain the morale of the family members, he said.
Chauhan said that the purpose of working on various plans is to expedite the rescue. The best available technology in the world is being used in the rescue efforts. "Instead of creating a negative atmosphere, the opposition should display positive thinking so that the morale of the family members of the workers is also maintained. This will also affect the workers struggling in the tunnel," he added.