State
Cong should serve the public instead of staging protests- Kaushik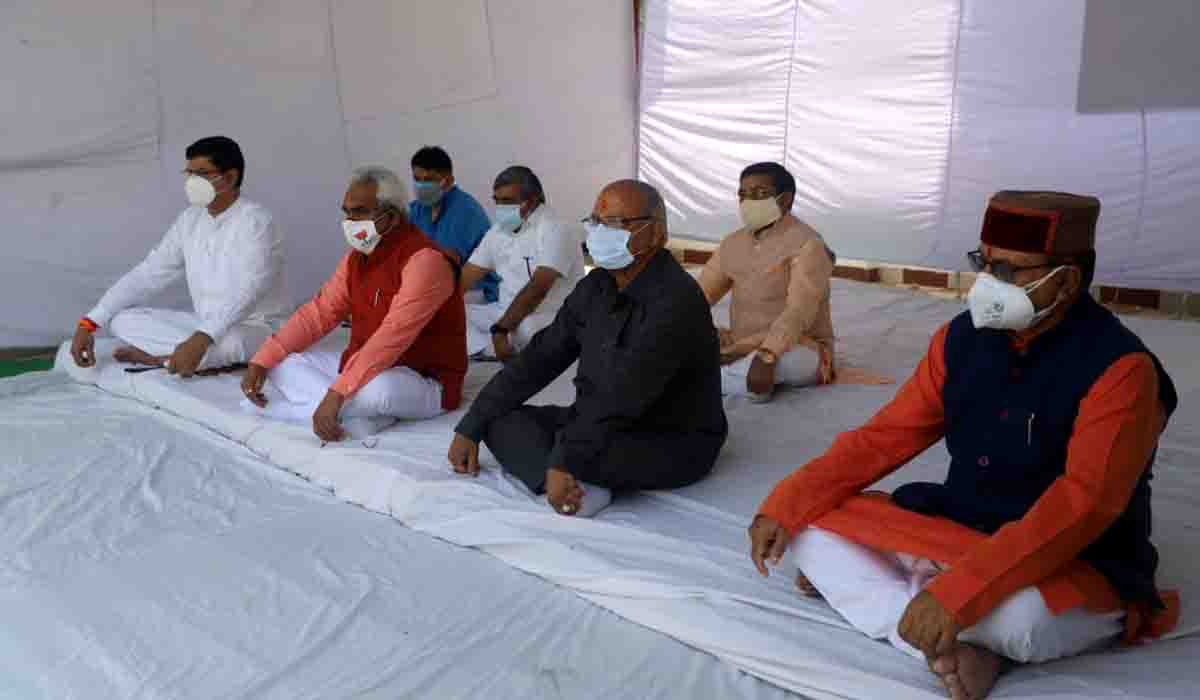 Tuesday, 25 May 2021 | PNS | Dehradun
The Congress should serve the public instead of staging protest demonstrations. Stating this after staging a silent protest here on Monday, the Bharatiya Janata Party State president Madan Kaushik said that this is not the time for politics instead of which efforts should be undertaken to alleviate the problems of the public. However, the Congress is simply finding gaps in the system to play politics and is busy staging protest demonstrations. After the battle against Covid is won, the Congress can use all its time to stage protests and display posters.
Kaushik said, "Along with Uttarakhand, the whole nation is battling Covid-19. In the all party meeting called by the chief minister, the leaders of all parties had agreed that all must together fight the battle against Covid. However, two days after the meeting the Congress started displaying the opposite of what it had assured. The Congress is creating a misleading picture regarding tests, treatment and even figures. The Covid figures are not released by the government but by the Indian Council of Medical Research (ICMR). However, the opposition is creating an atmosphere of fear in the public."
The BJP State president further said that the Congress is creating confusion regarding vaccines across the nation. Indulging in negative politics, the Congress is spreading rumours about the resources facilitated by the government and the vaccine. He opined that the Congress is less interested in serving the public and more in propaganda to find gaps in the system to play politics. Stating that vaccine production is consistently increasing in the nation, he said that the task of vaccination will be completed by December. As far as Uttarakhand is concerned, along with the vaccine received from the centre, the state had sought permission to purchase vaccine to speed up vaccination, which has been permitted by the centre, he added.
Cabinet minister Banshidhar Bhagat, BJP state general secretary Kuldeep Kumar, MLA Khajan Das and other party leaders also participated in the silent protest.